It will be about how to independently book accommodation for travel anywhere in the world. The topic of accommodation is always relevant when organizing a trip. The information is especially useful for the beginner independent traveler. So I'll tell you step by step how to find and book accommodation for your travels. Well, a few life hacks.
An impressive part of the budget of any trip is spent not only on the purchase of air tickets. Booking accommodation abroad is also a substantial expense.
What you need to find accommodation abroad
Travel dates - I always advise you to buy tickets only after previewing your accommodation options
Budget - will filter out initially inappropriate options
Number of travelers
Bank card
Which site to choose for booking accommodation
It depends on your budget. Fortunately, we live in such a wonderful time when the possibilities are endless. If only there was a desire to travel. I've already written about useful travel sites that offer accommodation options for any budget, even for free.
I will tell you in detail only about two sites that I personally use - Airbnb and Booking.com (hereinafter simply Booking). Because they are easy to use and you can always find a comfortable option at a good price.
How to book your own home on Airbnb
Airbnb lets you find homes, apartments, and private rooms around the world. For short and medium term rentals. In short, great housing for good money. I have been using it actively for the last few years.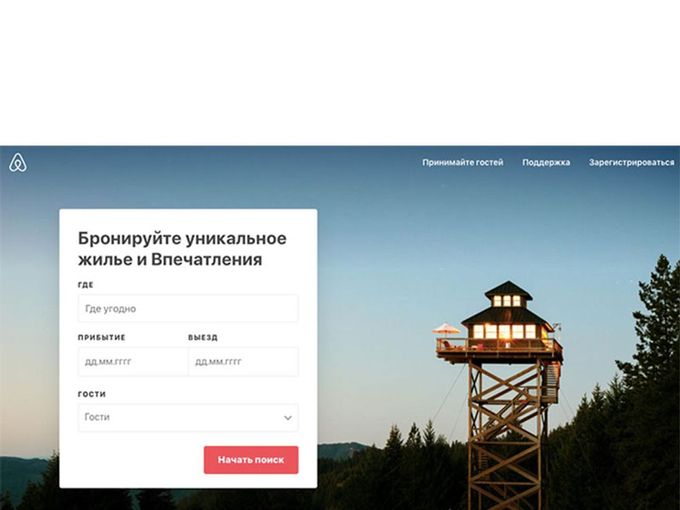 Especially beneficial in expensive cities. For example, in Paris, New York, Amsterdam, Hong Kong, Barcelona and many other popular places. Just always read the description of the property carefully so that the expectation matches reality.
Self-booking accommodation from private owners is no more difficult than booking a hotel.
How to book your accommodation on Airbnb step by step:
Register on Airbnb (By registering using this link you can get $ 32 on your first trip. When booking over $ 69)
Enter city, travel dates and number of guests
Explore in detail on the map where the apartment is located
At the bottom of the page, read the reviews of previous guests (There, as a rule, there are answers to all your questions. Regarding cleanliness, convenience, location and other important points. It is better to choose accommodation where there are already at least 5 reviews)
Take a close look at the amenities and number of beds
Check check-in / check-out times
View Total Price (Includes Airbnb Service Fee and Cleaning Fees)
If all the conditions are suitable, then click "Request booking"
Once again, you carefully read the conditions of residence and add a short message to the owner (For example: "Hi (name). I'm booking your flat for a family trip. Your apartment looks great and is well located for our stay")
You go to the page with payment and add data bank card
Choose to pay in full or partial prepayment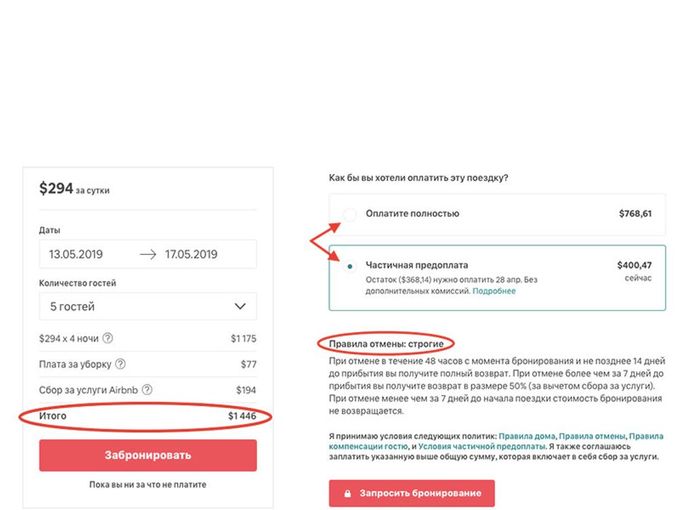 Click "Request booking"
You are waiting for confirmation by mail and check your reservation in the "Trips" section
There are times when landlords offer discounts to guests. For example, for long visits or early bookings.
How to book your own home on Booking.com
On Booking you can book hotels, apartments, private houses, villas and even hostels. Choice for any budget in any direction.
I tried to book all types of accommodation through Booking. I recommend this site more for booking hotels, houses and hostels.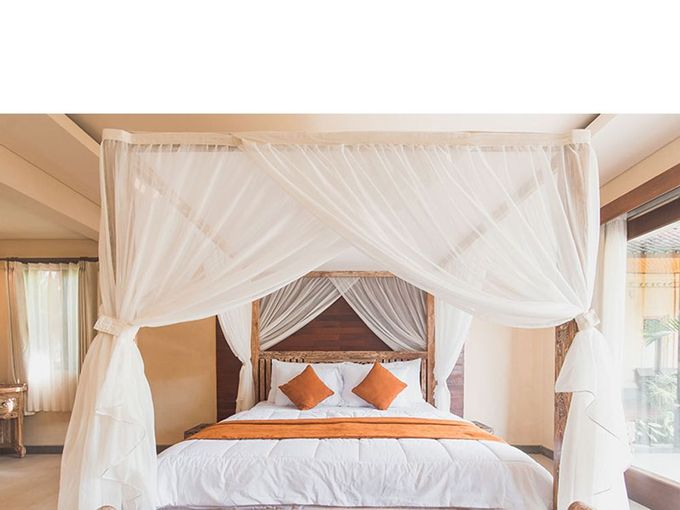 How to book accommodation on Booking step by step:
Go to Booking.com
Enter city, travel dates and number of guests
Select criteria (left) for the relevance of the proposed options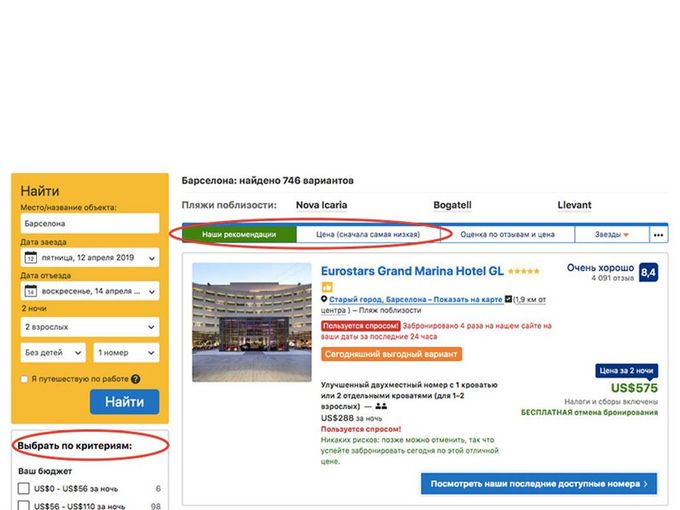 Open housing of interest
Read reviews of previous guests (There, as a rule, there are answers to all your questions. About cleanliness, convenience, location and other important points)
Understand the cancellation policy and what is included in the price
Check the check-in / check-out time and whether it suits you
If all conditions are suitable, choose a room and click "I book"
Enter your data
Go to payment and add bank card details
Money is withdrawn from a bank card immediately or not depends on the selected tariff (Often, payment is not made when booking online, but already upon arrival. That is, during booking, money is not withdrawn from the card. Sometimes the amount can be blocked on the account in order to provide insurance for the hotel /owner)
Payment is made in the currency of the country in which the accommodation is located
Click "Complete booking"
Waiting for confirmation by mail
Hotel or apartment: which is better?
There is no definite answer. Depends on the specific city and country. For my travels, I choose both options: 60% - apartments or private houses, 40% - hotels.
The purpose of the trip, the city and the number of travelers play an important role in the choice. For traveling with friends or family, you can choose an apartment or a private house. This is often much more profitable and more convenient than staying in hotels. For two-person trips, an apartment or a hotel is suitable. But, again, everything is individual, and there is always a choice.
The photo shows a penthouse in the center of Copenhagen, which was booked on Airbnb. It turned out cheaper than a hotel ($ 60 per day per person), which is sooo loyal for this city.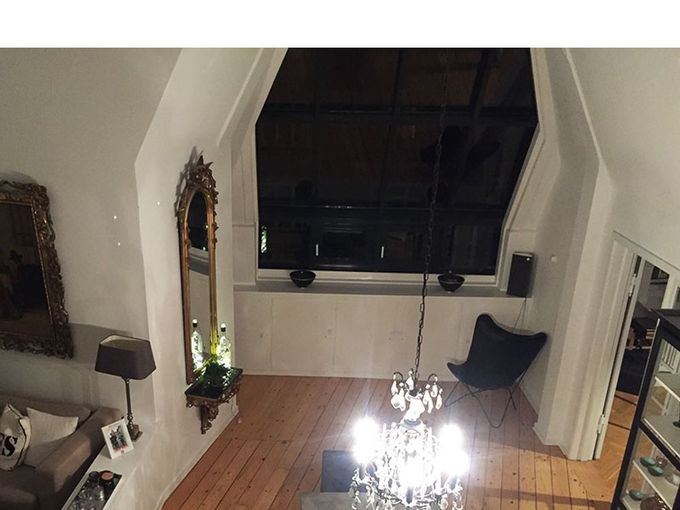 How to pay for your accommodation reservation
About writing off money. Depends on the service and conditions of a particular home. Airbnb will immediately charge your card upon booking. In some cases, you can pay in installments. On Booking, it is often possible to book without prepayment or with a payment of 100% for non-refundable fares.
The conditions are spelled out when booking any accommodation and must be read carefully. Including what is written in small print. The most "interesting" and important is always there.
If a booking confirmation came to the mail, then everything worked out. Always save the confirmation to your phone. Confirmation of residence can often be requested at the border. Even to visa-free countries for Ukrainians. It will never be superfluous.
What is free cancellation
This is a condition under which you can cancel your reservation free of charge before a certain date. But only if the tariff indicates the possibility of free cancellation. Each ad always clearly states the cancellation policy and whether such an option is possible.
Airbnb & Booking allows hosts to set their own cancellation policy.
From experience, Airbnb is fully refundable if canceled within 48 hours of booking. Full details of the cancellation policy can be found in the Trip Overview - Booked Accommodation - Cancellation Policy.
At Booking, everything depends on the tariff you choose.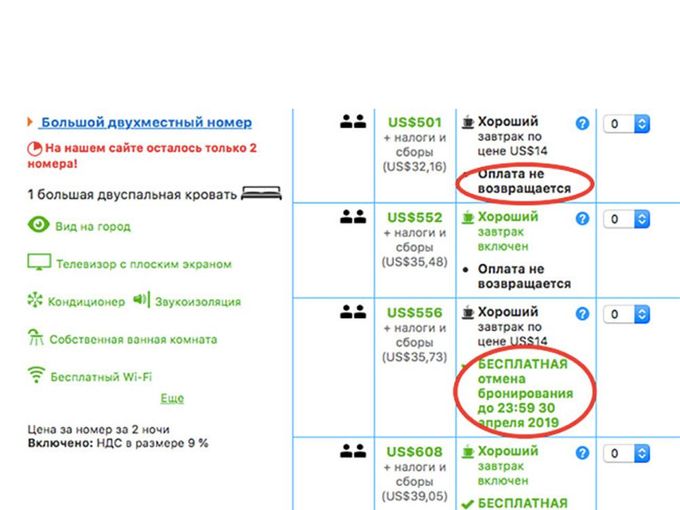 5 ways to find a bargain vacation home
Here are some tips on how to book your own accommodation with the opportunity to save money.
1. Pay attention to the location of your home
This is especially true in expensive metropolitan areas. In some cities, the cost of frequent travel may surprise, unpleasantly surprise. In addition to booking sites, check the listing of accommodations on Google Maps. How close it is to the places you want to visit. How convenient it is to get from there.
2. Read reviews
On different sources. If it's Airbnb, check out other travelers' reviews on the Accommodation You Like page. Pay attention to everything, especially the most recent reviews. If this is Booking, then also see the reviews. If you are interested in a hotel, then it makes sense to find it in Google Maps and compare the reviews with those on the Booking. And to be sure, you can also check the hotel's rating on TripAdvisor.
3. Choose cities nearby
Let me explain what I mean. For example, you want to go to May in Amsterdam or Barcelona. Prices are automatically higher for the holidays. Many accommodations have already been booked for a long time.
There is a way out and has been tested many times for myself - to find housing in a suburb or a nearby small town. This is especially true in expensive cities. If you want to Barcelona - you can choose the neighboring city of Sitges. By the way, very beautiful. Going to Amsterdam - look for accommodation in the city of Zandvoort. Oh, those wide beaches!
There are many such examples. The transport system in such cities is well developed. So it will not be difficult to get there, and housing can be much cheaper. And it's great not to be in the very epicenter of the tourist hype and the consequences of overtourism.
4. Travel outside the tourist season
Like buying cheap flights, it's cheaper to book your stay outside the high tourist season. Each direction has a different seasonality. But the higher the demand, the higher the prices. Take life!
So the flexibility in choosing dates and times for a vacation will come in handy.
5. Compare options
This is generally the right way to find the right one. Yes, you will take your time on this. But it's better to check out the many different accommodation options before booking. Sites for searching and booking accommodation will help with this. There are also search aggregators that compare offers from different sites. For example, RoomGuru.
As I said, for my travels I am looking for accommodation on Airbnb and Booking. Parallel on two sites. And then I choose the option that matches the search criteria.
What to do in case of negative experience on Airbnb or Booking
Don't be silent. It is surprising, but often it all ends in indignation to friends and family. Everything.
Services for booking accommodation, unfortunately, cannot guess by the force of thought about the negative experience of booking on their website.
In case of troubles or inconsistencies in housing, you need to report. Contact support. Describe the situation in detail, maybe even with the addition of a photo. In some cases, they return money and even compensate for moral damage in the form of a bonus. And of course, be sure to leave a review on the accommodations page for other travelers.
To be honest, I've consistently come across positive hosts and accommodations on Airbnb and Booking.com. The only disappointment in history is an absolutely terrible apartment in the center of Kharkov. There, between the photo and reality, there was an abyss. That's all.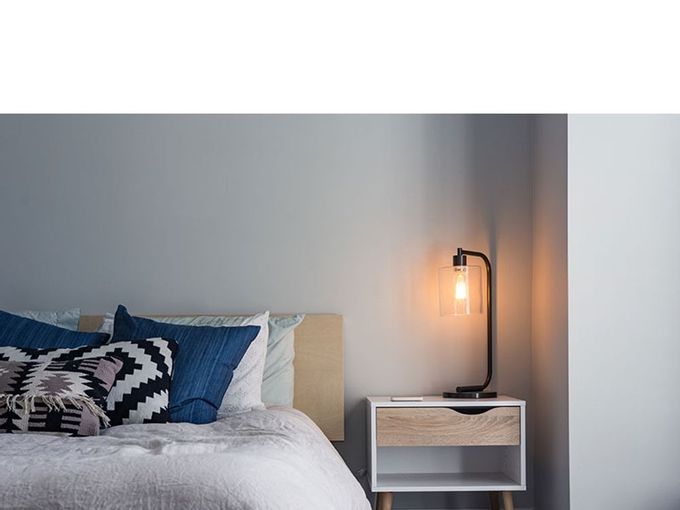 And I wish you easy bookings and cloudless travel. In comfortable housing, which is SELF-chosen according to your taste.