It was decided to allocate 3 days to Tbilisi and its environs from our 10-day Georgian tour. What to see in Tbilisi, how to get to Mtskheta, as well as about a trip to the David Gareja monastery from the capital, in more detail in this article.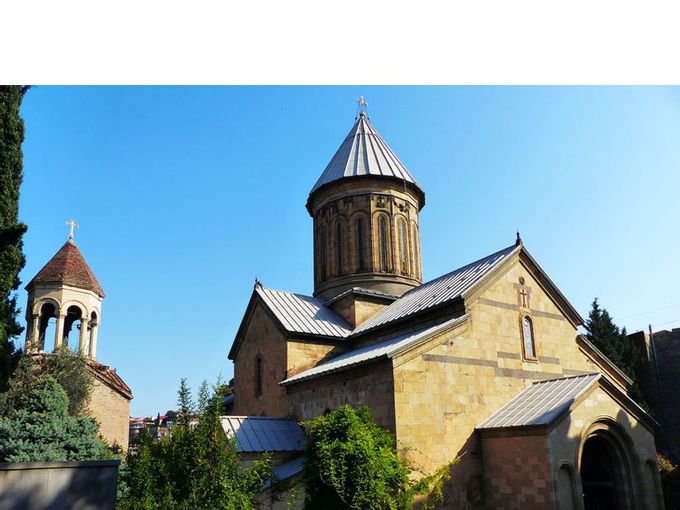 Day 1 - Old town
My first surprise occurred when I was boarding the Kiev-Tbilisi flight, when we were put on a Boing 767. The plane is of impressive size, which UIA uses for long-haul flights (for example, on the Kiev-Colombo flight). Tbilisi turned out to be more popular than I expected.
The night flight landed at 00:55, I didn't even have time to understand how I went through passport control. Everything was quick and without question. After 4 hours of waiting for the arrival of another flight, the impression was that the apogee of the active life of this airport occurs precisely at night.
How to get from Tbilisi airport to the city center read more here.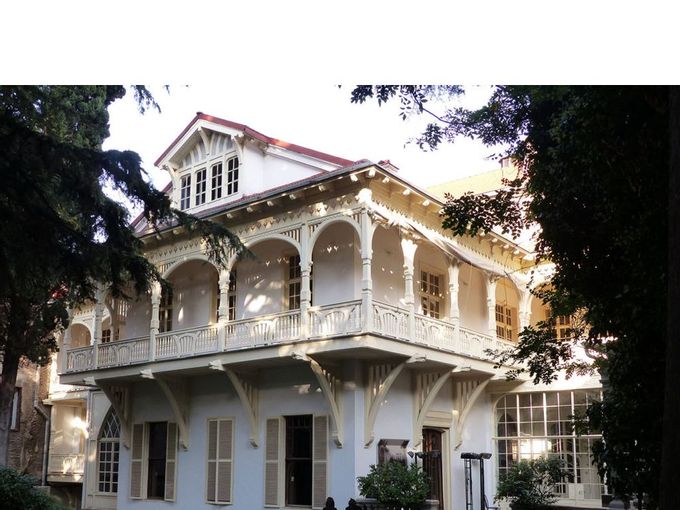 Having reached his apartment on Erekle II street and having slept well, a quest awaited us in the morning. Find a place to have breakfast early in the morning. By the word "have breakfast" I mean not having to deal with delicious khachapuri or a plate of selected khinkali, but something more classic in our morning performance. Moreover, the portions in Georgia are generous everywhere, and the adored Georgian cuisine was to be consumed for another 10 days.
After a long search, they found, as it seemed to me, the only place in the whole city where you can find a classic breakfast (there is also a mini-khachapuri there, where without it).
It is called "very Georgian" ... Entrée. This is a chain cafe with 15 locations around the city. The breakfast menu is valid from 08:00 to 11:00. Everything was delicious, however, cooking khachapuri is not their forte.
On the map there is a detailed itinerary of the first day in Tbilisi, for which I managed to see a lot, and which I can heartily recommend.
In Tbilisi, it is better to walk and walk a lot. This city has its own atmosphere.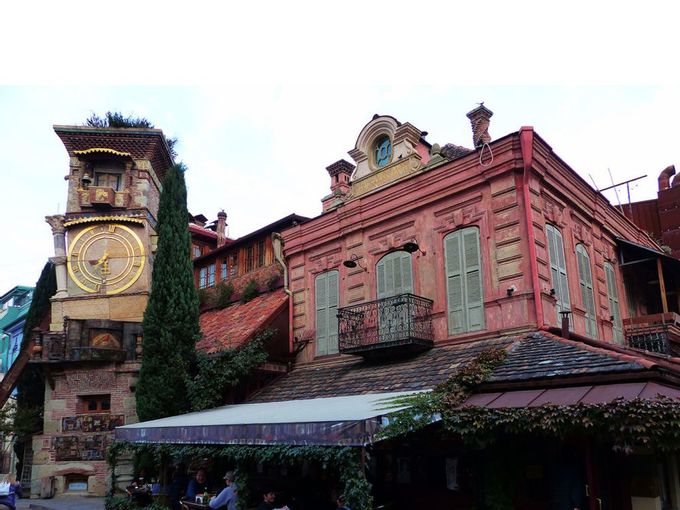 We finished this day with an evening ascent by the cable car "Rike - Narikala" and a view of Tbilisi at night.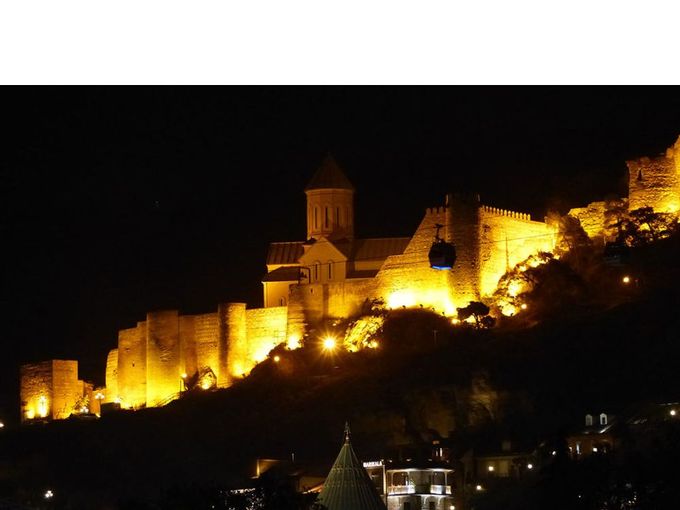 Day 2 - Mtskheta and Jvari
At 25 km from Tbilisi is the city of Mtskheta, the oldest city in Georgia, located at the confluence of two rivers - Aragvi and Kura. From Mtskheta you can easily get to the Jvari monastery temple.
For this trip, half a day was enough for us. We decided to get there by minibus in order to feel the local flavor, but it was a strategic mistake. It was another attraction. More than the driving style of the driver, I was surprised only by the portrait of Stalin on the windshield.
Minibuses Tbilisi - Mtskheta leave from Didube bus station. Any driver can tell you where to look for a minibus to Mtskheta. Then you go to the ticket office for a ticket that costs 1! lari (0.4 $). There are no fixed places, of course. This transport leaves as soon as it is full, and the journey takes about 25 minutes. An important point, you do not need to go to the final destination, it is better to get off at the bus stop near the Svetitskhoveli temple.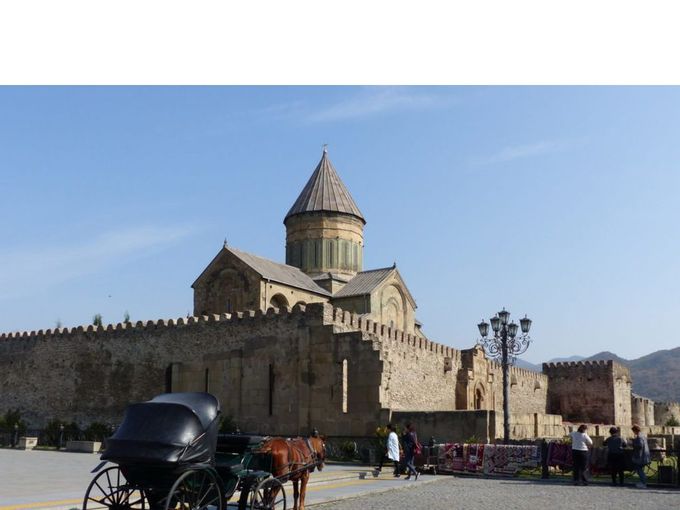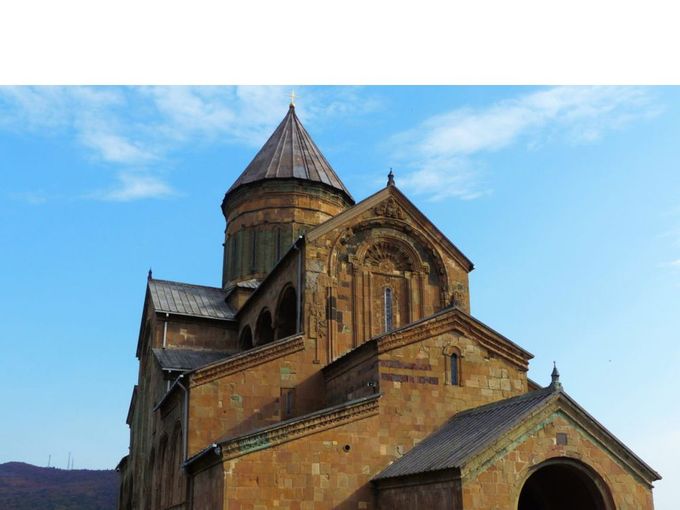 After that we decided to go to Jvari. There are many taxis near the tourist center of Mtskheta. While we were slowly finishing our khinkali, the transfer itself found us in the form of two girls from Odessa. This trip cost us 20 lari ($ 8) for four.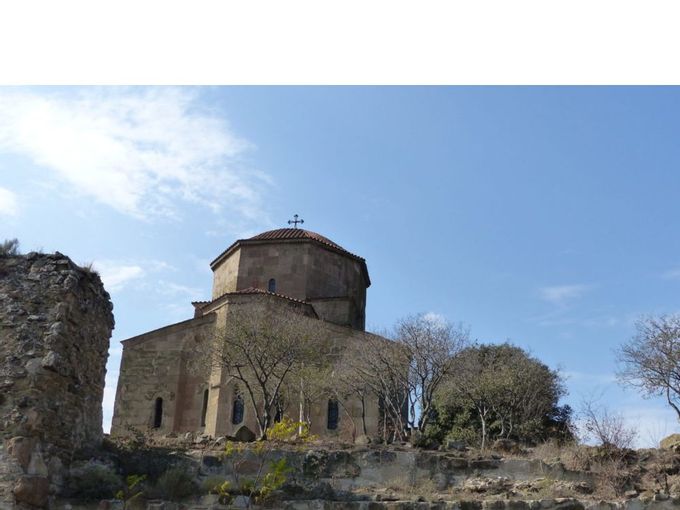 The Jvari monastery offers a stunning view of the confluence of the two rivers Aragvi and Kura, about which Lermontov once wrote.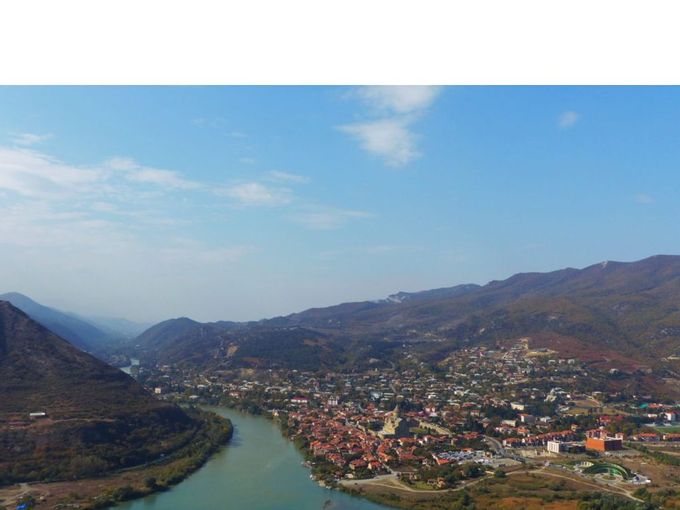 The driver took us to the monastery, waited 30 minutes and took us back to Mtskheta. I can say for sure that these two historical sites deserve attention.
Upon returning to Tbilisi, after a standing trip in a minibus, you can walk along Shota Rustaveli Avenue and restore your emotional balance in the DecanTer wine cellar. You can taste excellent Georgian wines, which cannot be found in Ukraine. We found this establishment on the third try, since it is located in the courtyard, and there was no sign on the avenue. Then you can walk for a long time along the small streets of the old town.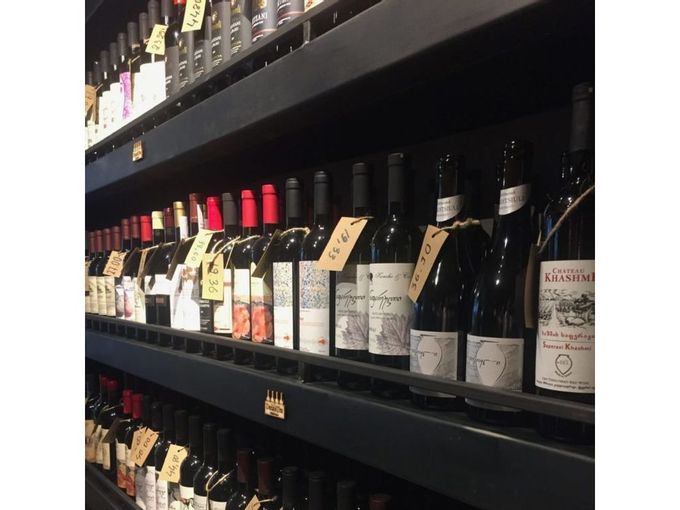 Day 3 - David Gareja
David Gareja is an old monastery complex founded in the 6th century and surrounded by a unique landscape. There are about 20 monasteries on the territory of the complex.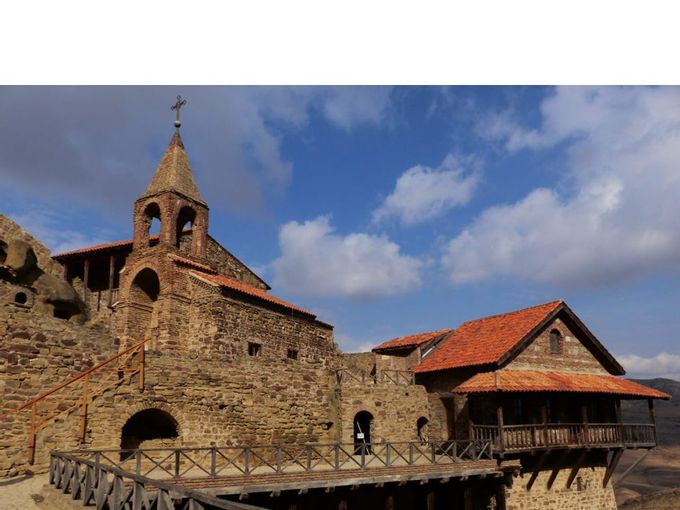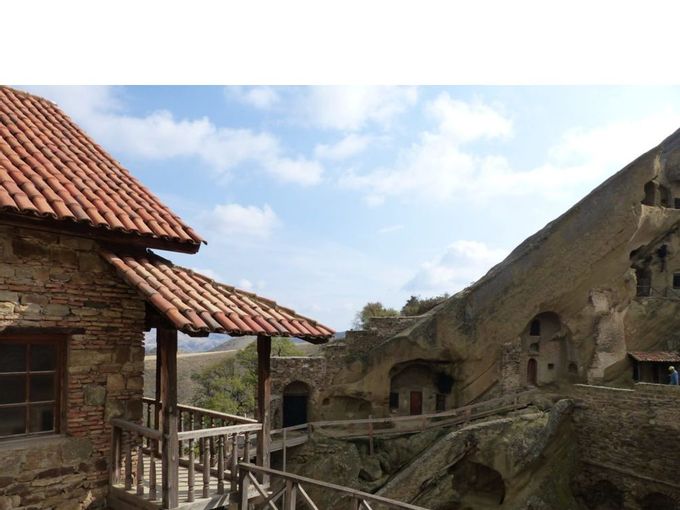 Of course, it is difficult to call it a neighborhood of Tbilisi, but it is quite logical to get there from the capital. David Gareja is located in the Kakheti region on the Georgian - Azerbaijani border.
Part of the monastery complex is located on the territory of Azerbaijan. People like to complicate things, so this topic has been the subject of territorial disputes between Georgia and Azerbaijan for over 20 years.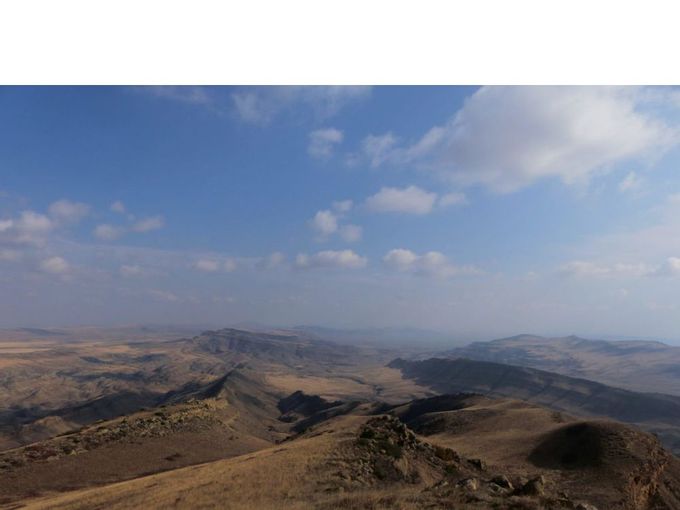 How to get from Tbilisi
On Facebook, we found the carrier Gareji Line, which organizes day trips from April to the end of October. We went with them on October 22nd.
Cost: GEL 25 per person ($ 10), payable in cash.
Trip plan:
10:45 - Meeting near the monument to Pushkin in the park named after Pushkin
11:00 - Departure from Tbilisi
13:30 - 16:30 - Visit to David Gareja
17:00 - Stop for dinner in Udabno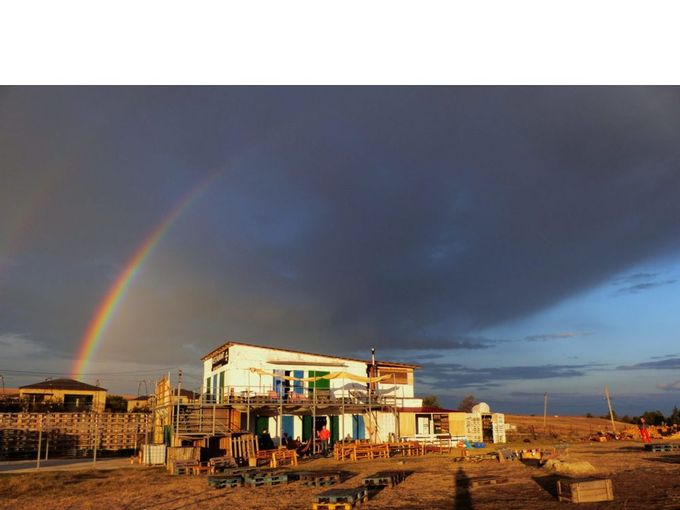 19:30 - Return to Tbilisi
All places in the minibus were taken, and the rest of the travelers were from Poland, Germany and England. The road in each direction took about 1.5 hours. At some point, the track ends and the coverage begins with craters and pits, in which you can organize a pool. This can create inconvenience for people with weak vestibularity.
You can go to David Gareja also in winter. The main thing is to dress warmly. Well, instead of the Gareji Line, you can use an individual transfer or get there on your own.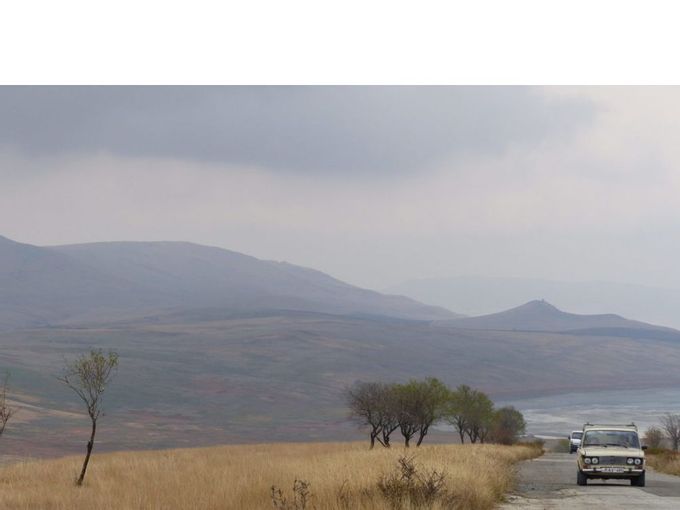 Upon returning to the city to Freedom Square, if you still have strength, I recommend walking to Erekle II street and go to g.Vino restaurant.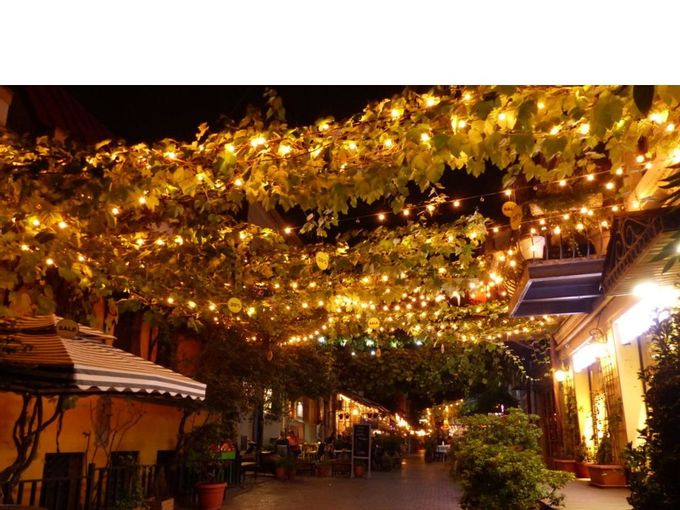 Impression
Following this route, you can catch and see a lot in three days.
Tbilisi is sincere, hospitable, tasty, chaotic in places and not ideal, but very interesting.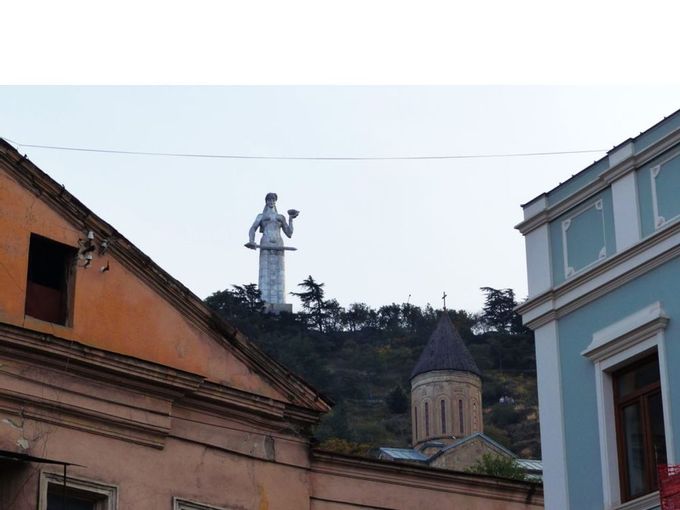 Mtskheta and Jvari are an integral part of the country's history, which you will not recognize if you visit only wineries and khinkal.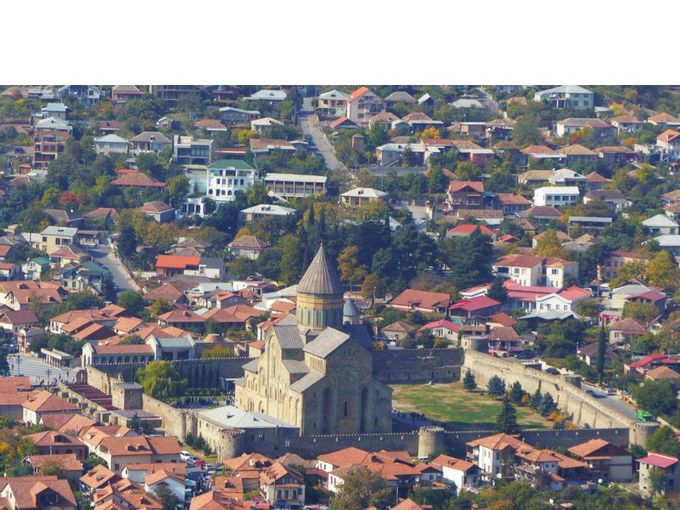 David Gareja is a mixture of the unreal performed by nature and people, which definitely deserves one day of your life.