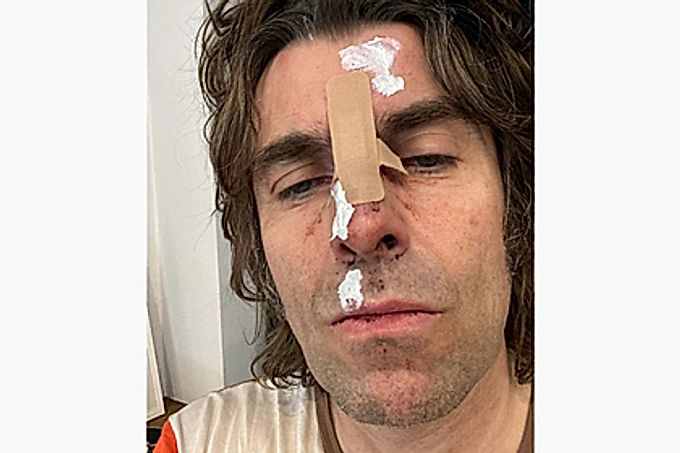 Former vocalist of British rock band Oasis Liam Gallagher said he fell out of a helicopter. A post on this topic appeared on his Twitter account.
The musician posted a selfie in which he was captured with bruises on his face and a patch on his nose. He noted that the incident took place last night, but did not give details of his fall.
One of the users suggested in the comments that Gallagher fell from a not very great height, otherwise he would have been dead. "100 thousand feet, you idiot," the artist replied.
In 2019, a Liam Gallagher fan caught fire at his concert. The incident occurred during a musician's performance in Sheffield. Stacy Andrew, 27, revealed that she went to the event with her boyfriend, who warned her that other fans might throw bottles. At some point, the girl felt a blow on the head and wondered why liquid was not flowing from the bottle that had flown into her. After that, Andrew realized that her T-shirt and bra were on fire because she had been hit by fireworks. The girl received burns to her arms and chest.
Founded in 1991, the Oasis group was listed in the Guinness Book of Records as the most successful in the UK between 1995 and 2005. The team broke up in 2009. After that, Liam Gallagher formed the group Beady Eye, which disbanded in 2014. The musician is currently pursuing a solo career.