All people experience fear and anxiety from time to time. Fear is an emotional, physiological, and behavioral response to an external threat, such as a bully or a car speeding towards you. Anxiety is an unpleasant emotional state of unclear nature. Anxiety is often accompanied by the same physiological and behavioral changes as fear. Because of this similarity, people often use the words "anxiety" and "fear" interchangeably.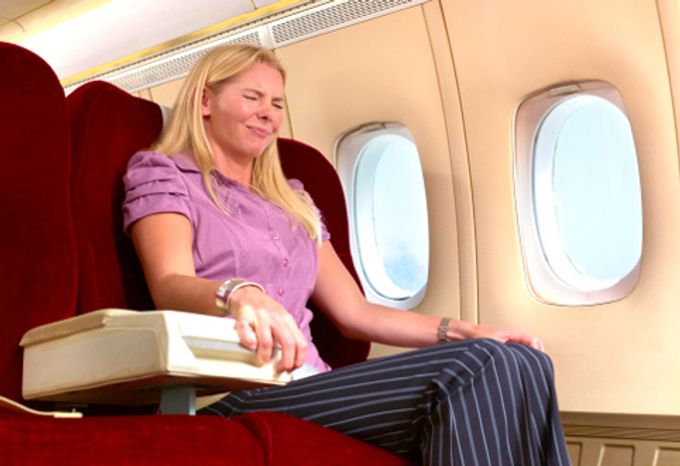 Anxiety is a reaction to stress that can arise from a wide variety of external events that carry a danger (for example, military operations, natural and transport disasters, aggression and violence from others). Or just from the expectation of such events or uncertain danger. One theory suggests that anxiety may also be a response to a repressed sexual or aggressive impulse that seeks to overcome the mental defense mechanisms that normally keep such impulses in check. In this case, anxiety indicates the presence of a psychological conflict.
Anxiety can come on suddenly, like panic, or gradually over minutes, hours, or days. The state of anxiety itself can last from a few seconds to several years. The level of anxiety varies in intensity from barely noticeable anxiety to panic.
Anxiety is one of the elements in a wide range of reactions that a person needs to survive in a world full of dangers. A certain level of anxiety is a necessary part of the response to potentially dangerous situations. Usually, the severity of anxiety in a person is imperceptible and varies from the level characteristic of the moment of awakening from sleep, to alertness and fear, and vice versa. However, the human reaction system sometimes does not work properly or is suppressed under the influence of events; in this case, anxiety becomes pronounced.
People react to situations in different ways. For example, for some, public speaking in front of an audience is a charge of positive emotions, while others are afraid of it. The ability to tolerate anxiety varies from person to person, so it is difficult to give a general definition of "pathological anxiety". However, when anxiety occurs for no reason, or becomes so intense and prolonged that it interferes with a person's normal activities, it must be considered a disorder. Anxiety disorders can sometimes be so disturbing and interfere with life so much that they can lead to depression. Some people suffer from anxiety and depression at the same time, while others develop depression first and then anxiety.
Anxiety is the most common type of mental disorder. The diagnosis of anxiety is based largely on symptoms. However, symptoms similar to those of an anxiety disorder may be caused by a medical condition (eg, an overactive thyroid gland), be the result of a side effect of medication, or develop as a result of drug withdrawal, for example. Cocaine. The presence of anxiety disorders in the family helps the doctor to make a diagnosis, since a predisposition to a certain type of anxiety disorder, as well as a tendency to neuroses in general, is often inherited.
Accurate diagnosis is very important, as treatment depends on the type of anxiety disorder. Depending on its characteristics, behavioral therapy, medication, and psychotherapy, alone or in combination, can significantly reduce the severity of the condition in most cases.
The degree of impact of anxiety on human activity can be demonstrated using the following curve. As anxiety intensifies, the efficiency of activity increases proportionally, since up to a certain limit, anxiety contributes to adaptation (adaptation to circumstances). Helping a person to prepare for a crisis and improving its functionality. With a further increase in the level of anxiety, there is a decrease in the effectiveness of activity, since anxiety is already maladaptive in nature and causes a decrease in functional capabilities.
Anxiety caused by drugs or diseases
Anxiety sometimes occurs as a consequence of an illness or medication. Thus, anxiety is usually caused by neurological diseases (such as head trauma, brain infections or diseases of the inner ear), cardiovascular diseases (such as heart failure and arrhythmia), endocrine diseases (such as adrenal or thyroid hyperfunction), respiratory tract diseases (such as bronchial asthma and chronic obstructive pulmonary disease). Substances that can trigger anxiety include alcohol, stimulants, caffeine, cocaine, and many drugs. Sometimes when the drug is withdrawn, a state of anxiety also occurs.
The anxiety disappears after the patient recovers or after the medication is stopped. If the state of anxiety does not go away, it is necessary to apply appropriate treatment using tranquilizers, behavioral therapy or other methods of psychotherapy.
Things to know (Q&A)
What are the top 5 anxiety disorders?
What are the five major types of anxiety disorders?
Generalized Anxiety Disorder. ...
Obsessive-Compulsive Disorder (OCD) ...
Panic Disorder. ...
Post-Traumatic Stress Disorder (PTSD) ...
Social Phobia (or Social Anxiety Disorder)
What are the 6 major types of anxiety disorders?
We spoke to several pediatric psychologists at CHOC for an overview on the six major types of anxiety disorders.
Phobias. ...
Generalized Anxiety. ...
Panic Disorder. ...
Social Anxiety Disorder. ...
Obsessive Compulsive Disorder and Post Traumatic Stress Disorder. ...
Separation Anxiety Disorder.
What are the 10 anxiety disorders?
Types of Anxiety Disorders
Generalized anxiety disorder. You feel excessive, unrealistic worry and tension with little or no reason.
Panic disorder. ...
Social anxiety disorder. ...
Specific phobias. ...
Agoraphobia. ...
Separation anxiety. ...
Selective mutism. ...
Medication-induced anxiety disorder.
What qualifies as an anxiety disorder?
However, people with anxiety disorders frequently have intense, excessive and persistent worry and fear about everyday situations . Often, anxiety disorders involve repeated episodes of sudden feelings of intense anxiety and fear or terror that reach a peak within minutes (panic attacks).
What are 5 symptoms of anxiety?
Symptoms
Feeling nervous, restless or tense.
Having a sense of impending danger, panic or doom.
Having an increased heart rate.
Breathing rapidly (hyperventilation)
Sweating.
Trembling.
Feeling weak or tired.
Trouble concentrating or thinking about anything other than the present worry.
What are the 6 common anxiety disorders?
6 major types of anxiety disorders
Phobias. Phobias are intense fears of specific animals, objects or situations. ...
Generalized Anxiety. ...
Panic Disorder. ...
Social Anxiety Disorder. ...
Obsessive Compulsive Disorder and Post Traumatic Stress Disorder. ...
Separation Anxiety Disorder.
What is the most severe form of anxiety?
A person has panic attacks , which are intense, overwhelming and often uncontrollable feelings of anxiety combined with a range of physical symptoms. Someone having a panic attack may experience shortness of breath, chest pain, dizziness and excessive perspiration.
What is the highest anxiety disorder?
Among all mental diseases, the anxiety disorders, including panic disorder with or without agoraphobia, generalized anxiety disorder (GAD), social anxiety disorder (SAD), specific phobias, and separation anxiety disorder , are the most frequent.
Can you have all 5 anxiety disorders?
Excessive anxiety can manifest in one of five anxiety disorders — Generalized Anxiety Disorder, Obsessive Compulsive Disorder (OCD), Panic Disorder, Post Traumatic Stress Disorder (PTSD), or Social Anxiety Disorder – and may require appropriate anxiety disorder treatment to become manageable.