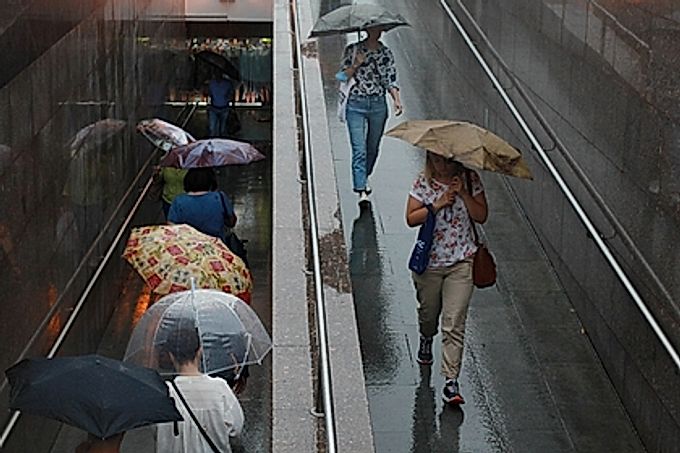 The head of the Russian Hydrometeorological Center, Roman Vilfand, spoke about the causes of heavy rain and wind in Moscow and the Moscow region. According to him, an unusual situation has developed, when a "well-defined anticyclone" has formed in the north of the European part of Russia, and a "deep cyclone" in the south. Reported by RIA Novosti.
Wilfand added that in such a situation, conditions are created that contribute to "a strong inflow of air from the east and northeast, which provides a strong wind, and plus frontal sections."
According to the forecaster, rain is forecast in the Krasnodar Territory and the Rostov Region more than in the Moscow Region.
Earlier, a leading employee of the Phobos weather center, Alexander Sinyakov, said that 12 millimeters of precipitation fell in Moscow on Monday night, September 20, which is about 20 percent of the monthly norm.
On September 19, forecaster of the Phobos weather center, Evgeny Tishkovets, said that in a number of regions of the Central Federal District (CFD), about half of the monthly norm of precipitation and sleet will fall. According to him, on Monday, September 20, the first snow may fall in some areas of the Tver, Yaroslavl and Moscow regions. Tishkovets noted that the snow will melt in the air and will remain invisible for most residents of the Central Federal District.