You probably already guessed that panthenol is the most indispensable ingredient in cosmetics during the cold season. It has no equal in the fight against damage and dry skin, for which mothers especially love products with this component. But this is not all its possibilities. We talk about the main beauty finds with panthenol, which must be in your arsenal.
What is panthenol
Panthenol is a provitamin B5. It belongs to the category of water-soluble B vitamins, which are responsible for normal metabolism, body resistance to negative environmental factors and skin health. Of the entire group of vitamins, it is pantothenic acid that is considered the SOS component for cuts, microcracks and inflammation.
Since provitamin B5 plays a key role in the synthesis of antibodies, skin regeneration occurs several times faster. And thanks to pantothenic acid, the body copes better with stress, because vitamin B5 is also involved in the regulation of the nervous system. True, for this one cream is not enough. Therefore, you will have to include in your diet foods rich in B5: meat, chicken, eggs, nuts, green vegetables and herbs, mushrooms.
Skin Benefits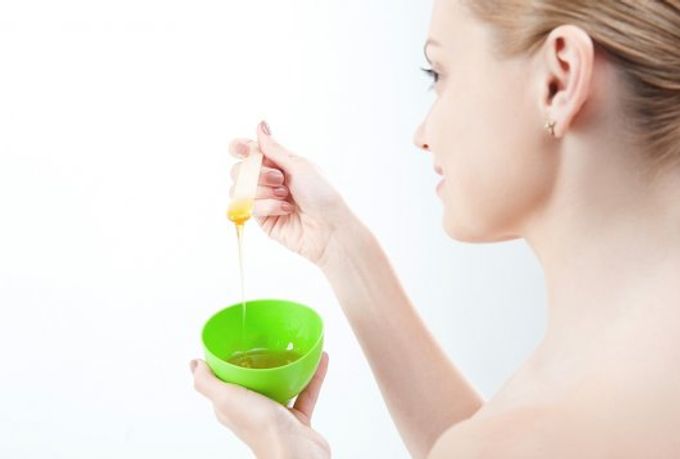 Initially, pantothenic acid was used purely for medical purposes. A cream or emulsion based on B5 was applied in hospitals for burns, severe irritations and wounds. But with the popularization of pharmacy creams with panthenol, the formula began to be used both as a lip balm, and as a remedy for wrinkles, and even to make homemade hair masks based on it.
At the end of the last century, cosmetic companies became interested in pantothenic acid. After a series of studies, it turned out that vitamin B5 significantly enhances the effect of antiage creams, face masks and moisturizing lotions. The ingredient has proven to be effective even in body and hair cleansers. Shower gels with provitamin B5 make the skin smooth and velvety in a matter of minutes, and shampoos not only restore damaged hair, but also significantly improve the condition of the scalp.
Panthenol: application for the face
There are several reasons why the remedy should be present not only in the medicine cabinet in the form of burn cream. Cosmetics with panthenol restores the skin, eliminates dryness and a feeling of tightness, saves from dehydration and restores tone, penetrating into the deep layers of the epidermis. Another plus of the ingredient is that it is absolutely suitable for all skin types and conditions. We have collected several basic ways to use panthenol for the face:
When you need to moisturize the skin even at the stage of cleansing, foams and washing gels based on panthenol will come to the rescue. Such products do not tighten the skin, restore the normal pH of the dermis and carefully care for hypersensitive, problematic and dry facial skin.
Serums and fluids with B will help to cope with dullness and saturate the skin with moisture. Due to the composition enriched with a whole complex of vitamins, panthenol instantly gives the skin radiance and quickly eliminates dark circles under the eyes.
Panthenol in patches and creams for the skin around the eyes is also one of the most powerful ingredients in the fight against crow's feet and vascular network.
For problematic skin, multifunctional serums and face masks are suitable. Most of them you need to cook yourself, but this is a short process. It is enough to mix the components of the beauty kit to get an SOS remedy for acne, pimples and post-acne.
If the skin reacts painfully to makeup removal, your must-have is cleansing milk with panthenol. The component not only relieves irritation after a whole day with a tight make-up on the face, but also tones up tired skin.
With the help of panthenol, collagen synthesis can also be increased. And therefore delay the aging of the skin . Look for products where panthenol will work in tandem with AHA and BHA acids (for example, toner and exfoliating peeling discs). Well, if the composition also includes allantoin with plant extracts, then this is just a fairy tale!
You can not do without express funds with provitamin B5. Keep on hand (especially in cold weather) a couple of nourishing face masks. They will prevent the appearance of peeling and strengthen thin and sensitive skin.
How to choose panthenol for the face
Despite the fact that panthenol as a cosmetic ingredient is suitable for owners of all skin types, there are many products with B5 of different effects. In order for the effect to please you, you will have to read the composition of cosmetics. But we have simplified the task and collected the most popular and effective formulas with panthenol.
From acne, acne and inflammation: panthenol with zinc, kaolin, activated charcoal, eucalyptus and chamomile extracts, tea tree oil.
For damaged skin: provitamin B5 paired with ceramides, centella asiatica, honey and wheat extract.
From itching and allergies on the face: panthenol, extracts of aloe, chamomile, calendula.
For moisturizing: panthenol with thermal water, aquabioryl, shea butter.
For dry skin: B5 with coenzyme Q10, vitamin E, jojoba, rose, almond oils.
For oily skin: panthenol, sea salt, salicylic acid, kaolin.
For face and neck rejuvenation: panthenol plus collagen, hyaluronic acid, shea butter, pearl and black caviar extracts.
In decorative cosmetics
Panthenol is often found in decorative cosmetics. If in zero beautyholics they bypassed such products because of their oily sheen and stickiness, today brands have solved this problem. So feel free to stock up on cream blushes and shadows, contouring palettes and foundation creams with B5 in the composition. With them, your skin will be moisturized throughout the day, and redness will disappear faster.
But if you have oily skin or prefer light, almost imperceptible makeup with one powder, pay attention to primers with panthenol. Such a base will protect the epidermis from dust, dirt, sudden changes in temperature and ensure the perfect application of make-up. By the way, primers with panthenol are also for eyelashes. As a rule, they have a transparent base and composition with valuable oils. So protection against eyelash loss and rapid growth are provided!
And do not forget about the main winter hit - a line of lip products against microcracks and flaking. Podruzhka presents not only balms and colorless moisturizing glosses, but also matte lipsticks, sticks and lip pencils based on panthenol and petroleum jelly. Your perfect formula for smooth and luscious lips.
For body
Even if your skin looks good, it may be lacking moisture. This is especially true of the back, feet, neck and décolleté. During sudden changes in temperature, care for the body must be chosen very carefully. Due to weathering, frost and poor-quality water, microcracks often form on the skin, itching and a feeling of discomfort appear. How to be: start with an audit of the shelves in the bathroom. Ordinary cleansing shower gels and light moisturizing lotions are definitely not for the winter period. Instead, now you should have a whole series of products with panthenol. Here are seven basics that will provide complete hydration and give velvety skin like a baby:
Cream shower gel. Cleanses, restores the skin, eliminates peeling and itching.
Body spray. Helps retain moisture in the skin, saturates it with additional vitamins and minerals.
Foot cream. Nourishes, accelerates regeneration and saves from corns with calluses.
Body milk. Suitable for daily moisturizing, quickly absorbed, creates a protective barrier for the skin.
Shaving gel. Reduces redness, reduces inflammation and provides a smooth razor glide.
Deodorant. Controls perspiration, softens, soothes the skin after epilation and irritation.
Gel for intimate hygiene. Delicately cleanses the mucosa, softens and heals damage.
For the skin of the hands
The principle of action of panthenol in creams and masks for the skin of the hands is the same as in other products. It speeds up metabolic processes in cells, due to which it effectively fights inflammation and damage. True, there is one more bonus: thanks to the cream with panthenol, the nails will grow faster, and the plate itself will become strong and healthy. Pay attention to cuticle products with provitamin B5. The ingredient perfectly softens the skin and prevents the appearance of burrs.
For the scalp
The beauty of the hair and the feeling of comfort throughout the day depend on the condition of the scalp. Worried about itching and dandruff? Shampoos and scalp masks with pantothenic acid are your salvation. Vitamin B5 not only moisturizes the scalp, but also helps with irritation. Thanks to its healing properties, hair cosmetics with panthenol can and should be used by owners of atopic, dry and problematic scalp. Shampoos with B5 in the composition are literally created for damaged skin. Including them (as well as nourishing masks) in your beauty routine is also worth it in cases where you need to get rid of flaking and accelerate hair growth.
For hair
The beneficial effect of panthenol on hair was also noticed by our mothers and grandmothers. Many are familiar with the life hack of applying medical ointment with B5 to the ends to make them look well-groomed and silky. Of course, this chip also had its downsides. The oil cream left greasy stains on clothes, and it was washed off quite badly. But the fact remains: panthenol is definitely good for hair. And thanks to modern cosmetics, its properties have become several times cooler: it smoothes the scales and moisturizes the strands. It is enough to apply a mask along the entire length of the hair or choose a conditioner based on B5 and plant extracts for extra shine.
For baby skin
As a rule, many children get acquainted with panthenol almost from birth. Hypoallergenic cosmetics with vitamin B5 is suitable for the care of the most delicate skin, saves from chapping, frostbite and redness. When panthenol is included in children's products, you can be calm: such cosmetics do not dry young skin and act as a protective barrier during sudden temperature changes. In addition, the composition with B5 is the best for skin allergies. This cream should be smeared on the face and body before each exit to the street. Do not forget to put panthenol cleansing wipes in your bag before your walk. They care for baby's sensitive skin even more gently than chamomile and aloe extracts.
Contraindications
Pantothenic acid is one of the few beauty ingredients for which it is difficult to detect any contraindications. Panthenol is suitable for both adults and the smallest. However, before buying, you need to make sure that you do not have an individual intolerance. And carefully read the composition of the funds so as not to encounter an allergic reaction to other components.
Things to know (Q&A)
Is panthenol good in skincare?
In topical cosmetics, product manufacturers often use panthenol as a moisturizer. But it's also included in many cosmetics as a softening, soothing, and anti-irritant agent. It also helps your skin build up a barrier against irritation and water loss .
What skin type is panthenol good for?
It also has anti-inflammatory properties and is involved in activating the proliferation of cells that are important for wound healing and restoring the function of the skin barrier. Who should use it: In general, panthenol is good for all skin types, and particularly those with dry or flaky skin .
Is panthenol the same as hyaluronic acid?
Panthenol is a chemical substance derived from Pantothenic acid (vitamin B5) . It has anti-inflammatory and regenerative properties. Hyaluronic acid is a complex polysaccharide or sugar naturally found in the eye. It retains the water molecules in the tears, thereby providing enough lubrication to the eyes.
Is panthenol the same as retinol?
Retinol: While retinol is a must-use for aging skin, it can often result in dryness. Panthenol helps soothe and hydrate without combating retinol's anti-aging effects .
Is panthenol safe in skin care?
Is panthenol safe? Both the U.S. Food and Drug Administration (FDA) and the European Commission on Cosmetic Ingredients have approved panthenol for use in cosmetics . The National Institutes of Health (NIH) classifies panthenol as "possibly safe" for general topical applications and nasal spray
Is panthenol good for your face?
Benefits of Panthenol

It also acts as an emollient meaning it softens and soothes the skin . And because it also helps your skin retain water, it stays soft and moisturized longer. As a gentle, moisture-restoring ingredient, panthenol should be a part of every anti-aging skin care routin
What skin type is panthenol good for?
It also has anti-inflammatory properties and is involved in activating the proliferation of cells that are important for wound healing and restoring the function of the skin barrier. Who should use it: In general, panthenol is good for all skin types, and particularly those with dry or flaky skin
Is panthenol bad for sensitive skin?
Panthenol is considered to be safe for its indicated uses. Given that panthenol is generally well tolerated for most skin types and rarely causes irritation or sensitivity it is safe for use in most formulation
What is panthenol good for skin?
Skin products

Panthenol also appears in creams made to treat insect bites, poison ivy, and even diaper rash. The National Center for Biotechnology Information lists panthenol as a skin protectant with anti-inflammatory properties . It can help improve skin's hydration, elasticity, and smooth appearance.
Is panthenol good for oily skin?
Great for Oily Skin

Panthenol has been proven to reduce the oil production from the sebaceous glands. It also increases the metabolism rate of fat and oil so that there is significantly less oil accumulation and will therefore, reduce – or even eliminate – acne.
Is panthenol good for acne prone skin?
Because of its anti-inflammatory, soothing and regenerative properties, panthenol is widely used in treatments for specific skin conditions such as eczema, atopic dermatitis, and acne .
Is panthenol safe for sensitive skin?
Hence, it is an excellent choice for minimizing skin irritation and enhancing the skin barrier function. Panthenol can also be found in creams that are made to treat insect bites, inflammation, poison ivy sores, and even simple diaper rash and shaving cuts. No, wonder it is so safe for sensitive skin .
Can retinol be used with panthenol?
Retinol Rule #3 – Soothe Your Skin

Other ingredients like vitamin b5 (panthenol) will also aid the retinol healing process .
What can I substitute with panthenol?
N-acetyl glucosamine, allantoin, and urea share some similarities with panthenol. You can attempt to replace some of the humectant properties with ingredients like a hydrolyzed protein or a humectant, and some of the skin soothing benefits with an herbal extract like calendula .
Can you use panthenol on your face?
Although it's widely considered beneficial as a supplement, it's only classified as "likely safe" for topical use on the skin, hair, and nails . That means there's no significant evidence that panthenol causes harm, and plenty of anecdotal evidence that it's helpful for many skin concerns.