Lydia was not at all where one would expect.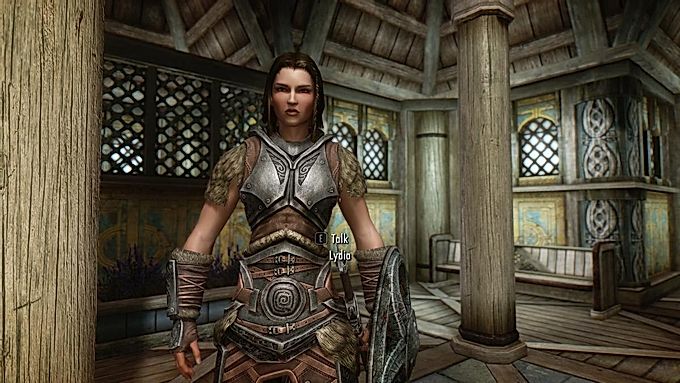 Sometimes very strange bugs happen in games - Grand Theft Auto: The Trilogy, where a whole collection of errors has accumulated, will not let you lie. In The Elder Scrolls V: Skyrim, they also meet, as recently proved by a visitor to the Reddit forum under the pseudonym CitizensofWhiterun. He lost his companion, and when he teleported to her, he found himself in a very unexpected place.
One of the partners in the famous action RPG Bethesda could be Lydia. To take her to the team, you need to go through the "Dragon in the Sky" story quest. Citizensof Whiterun did just that, after which he began to run with the girl. It's just that the artificial intelligence of Skyrim teammates is sometimes lame, and they can get lost. In this case, the allies usually return to the locations where they previously lived. However, CitizensofWhiterun faced a different situation.
When the user noticed that Lydia was lost somewhere, he decided to teleport to her. The player entered the appropriate console command and ended up in a prison cell of one of the dragon dungeons. The girl stood nearby, but how she ended up in captivity remains a mystery.
How the bug happened
The story of Citizensof Whiterun suggests that NPCs in Skyrim can independently participate in adventures, but the truth is much more prosaic.
Most likely, when Lydia got lost, the system tried to move her to the desired location. But due to a malfunction in the coordinates, the girl ended up in a prison cell. And since the grate was closed, she could not get out and go home.