Rihanna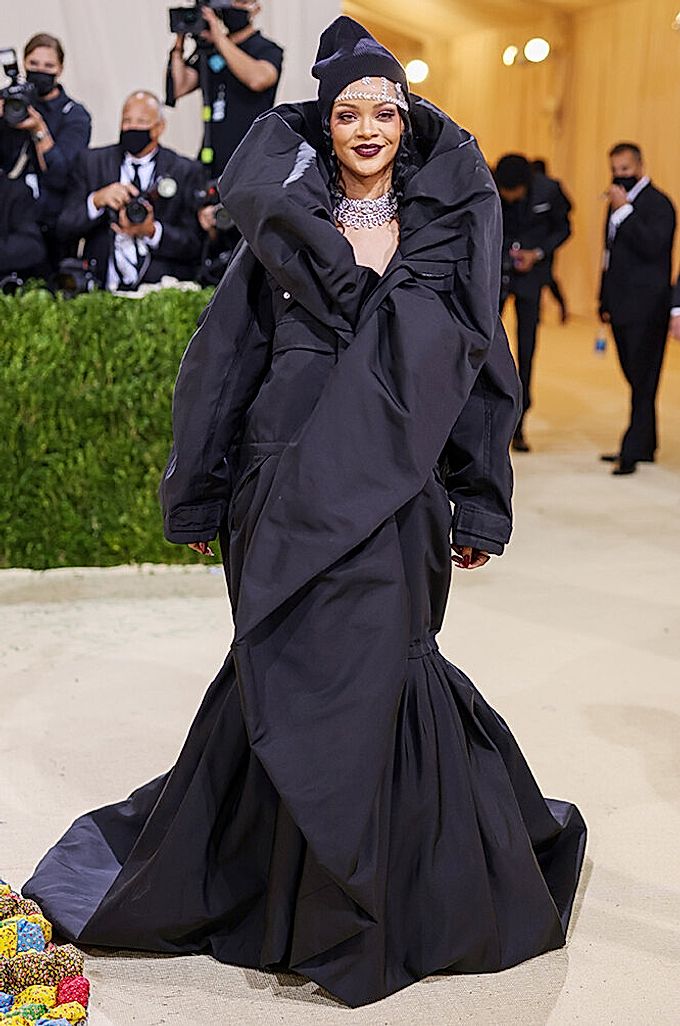 When the reason obliges you to look smart, but it's terribly cold outside. Each of us today is a little Rihanna ...
Ezra Miller
The singer was far from the first who decided to appear on the red carpet in a puffer dress. One of the most striking examples of such an exit - Ezra Miller at the premiere of Fantastic Beasts: The Crimes of Grindelwald. The actor prudently supplemented the outfit with gloves and a hood - in such outfit, no frost is terrible.
Shailene Woodley
The appearance of the actress was probably the loudest at The Fashion Awards in 2019. Just imagine how her puffer dress rustled as she paraded along the red carpet ...
Rihanna again ...
It seems that before leaving the house, the singer decided to look out the window and see what people are wearing. And there ... Some in shorts, some in fur coats ... Apparently, the star could not decide, so a compromise had to be found.
Solange Knowles
Evening version of the down jacket from Solange Knowles. All that was needed was to complement the jacket with a long train and voila! The cold does not force people to do anything ...
Gwen Stefani
The image of Gwen resembles an old anecdote: once they met rhinestones, sparkles, furs and fishnet tights ... The singer mixed everything in full, but it turned out to be expensive and rich. Not in the best way ...
Chris Jenner
Chris would harmoniously fit into the cast of the series "Game of Thrones". So we see her in the form of the queen of the north in the company of a huge, gray direwolf. Jon Snow, move over!
Helen Mirren
Helen Mirren figured out how to fit a fur coat into an evening outfit. To make the image look harmonious, the actress picked up the fur to match the dress.
Tierra Vac
Rap singer Tierra Vac decided to pull off a similar trick, only in her case something went wrong. The star is lost in the abundance of prints and shades. Looking at the image of a celebrity, it starts to ripple in the eyes ...