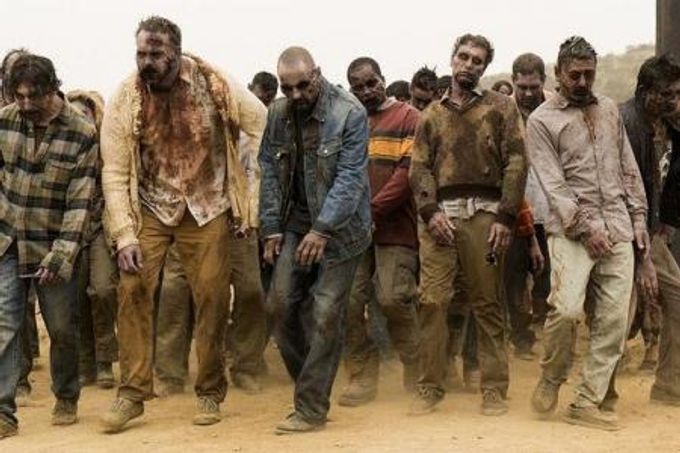 For many, zombie films have become a real outlet. They can be scary, funny and even romantic, but they are definitely always dynamic! True, it can be difficult to find a really high-quality movie among hundreds of titles. That is why we have prepared this large selection for you. It only contains films with a high IMDB rating!
1. Train to Busan (2016)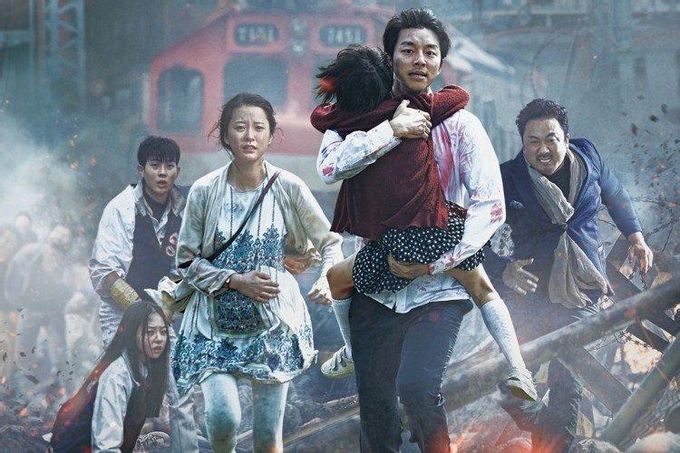 The Korean thriller is breathtaking from the first minutes, so it was not in vain that its premiere took place in Cannes. Horrified people are hiding from zombies in a moving train. But the infection still managed to get into the last car ...
2. Shaun the Zombie (2004)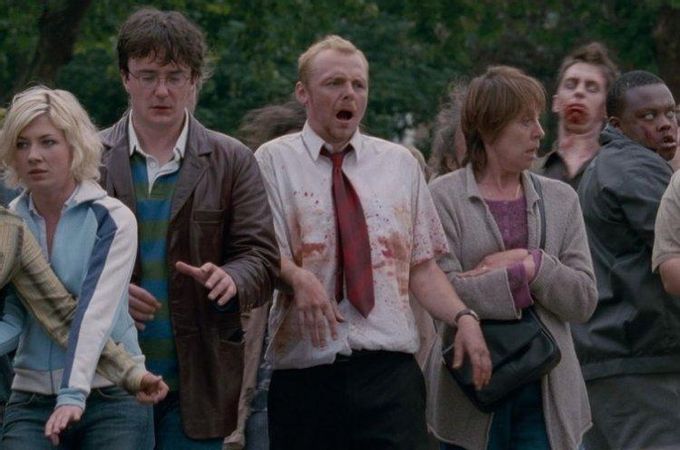 Although this is a parody comedy, it turned out to be so successful that even the Lego company seriously planned to release a themed set. Run-of-the-mill tech salesman Sean and his friend Ed (Simon Pegg and Nick Frost) spend all their free time in a pub until news of a strange flu epidemic breaks out in town.
3. Welcome to Zombieland (2009)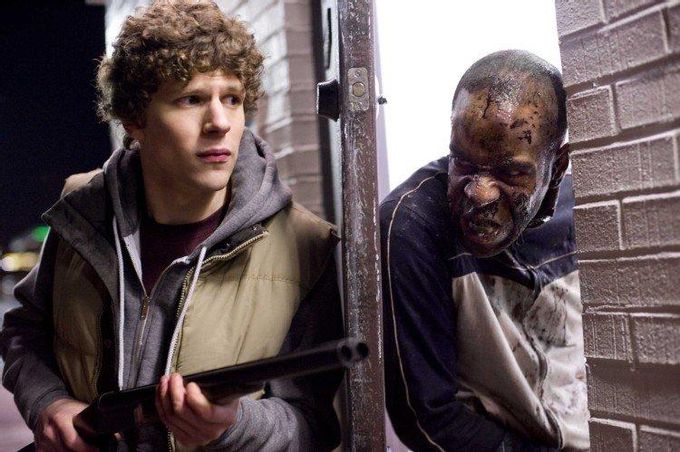 Loser young Columbus (Jesse Eisenberg) travels the United States after a zombie apocalypse in search of other people and makes his own rules for survival in a new hostile world. One day, he meets a stern Tallahassee (Woody Harrelson) with a car, guns, and a pathological love for Twinkie brownies. By the way, in 2019, the film had an equally spectacular sequel.
4. 28 days later (2002)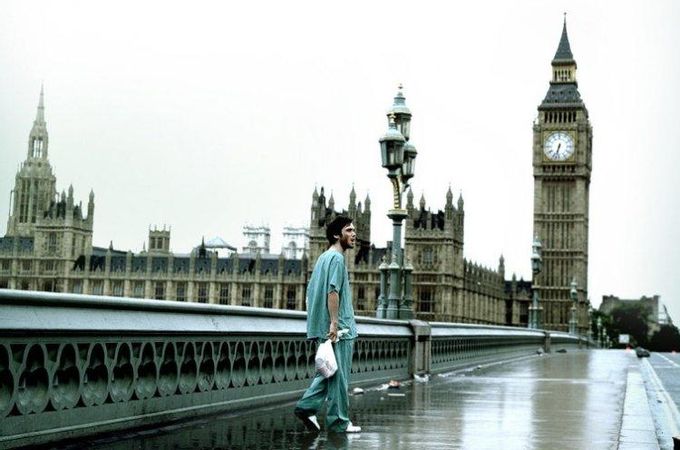 The British film continues the best traditions of the old stories about the zombie apocalypse. The four main characters are trying to survive in the midst of an epidemic of a terrible virus that provokes people to kill. Cast: Cillian Murphy, Naomie Harris, Noah Huntley, Brendan Gleeson, Christopher Eccleston.
5 The Evil Dead (1981)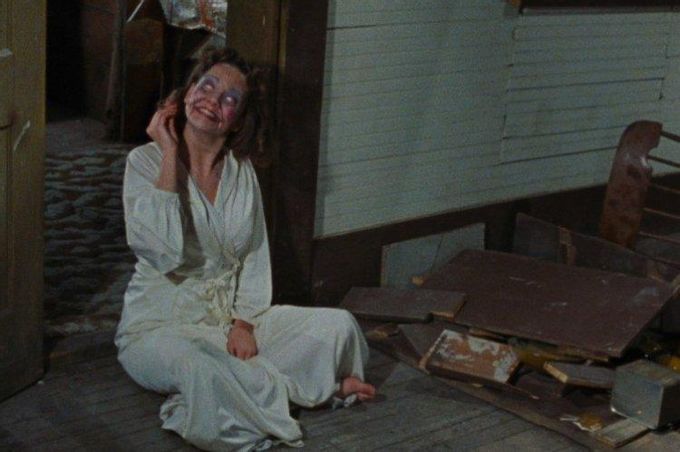 6 Night of the Living Dead (1968)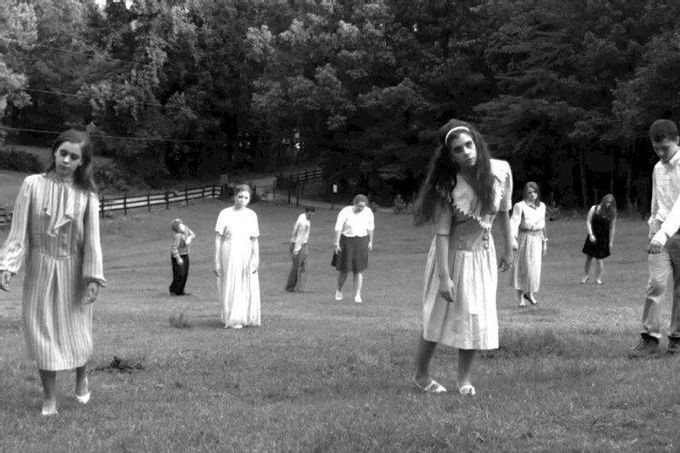 This classic zombie horror film is even on the US National Film Registry, which is held by the Library of Congress. Johnny and Barbara are attacked at their father's grave by an unidentified person resembling a living dead...
7. Army of Darkness (1992)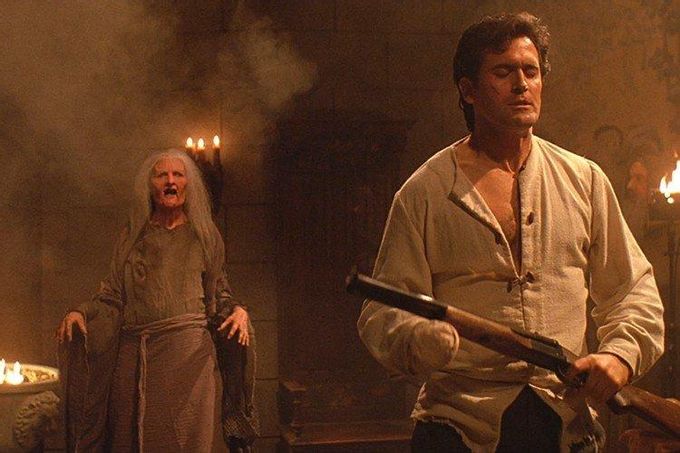 The comedy continuation of the Evil Dead dilogy again talks about Ash Williams (Bruce Campbell). He needs not only to defeat the dead, but also to return home from Medieval England.
8. Planet of Fear (2007)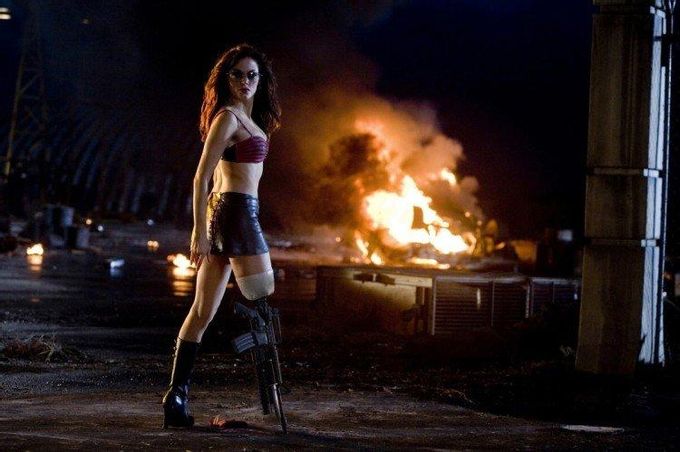 Robert Rodriguez's film was originally part of "Grindhouse" - their joint project with Quentin Tarantino. As dancer Cherry (Rose McGowan) searches for her new calling with former friend El Ray, a lethal gas turns the town's residents into zombies.
9. Living dead (1992)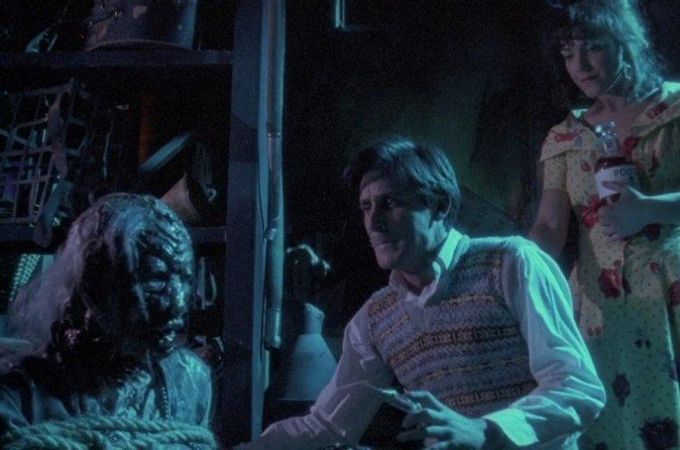 The cult parody film by Peter Jackson was not only successful, but received as many as thirteen international awards. An exotic rat-monkey from Skull Island becomes a carrier of a dangerous virus.
10. The warmth of our bodies (2013)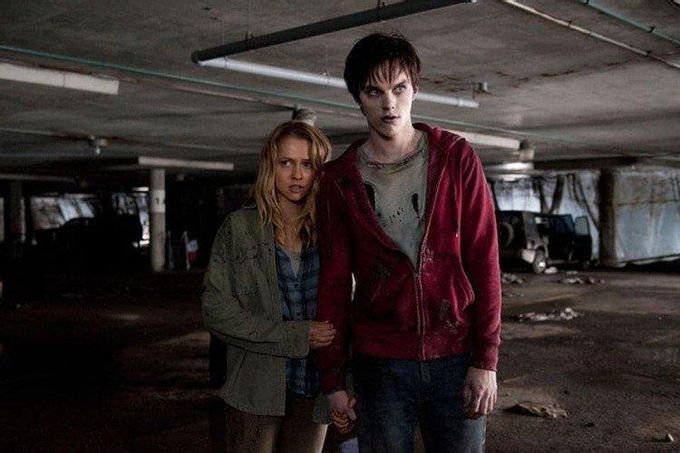 Do you think it's impossible to make a romantic melodrama about zombies? But one day, a zombie named R (Nicholas Hoult), who retained a tiny bit of emotion, saves Julie (Teresa Palmer) instead of eating her.
11. Zombies in One Plan! (2017)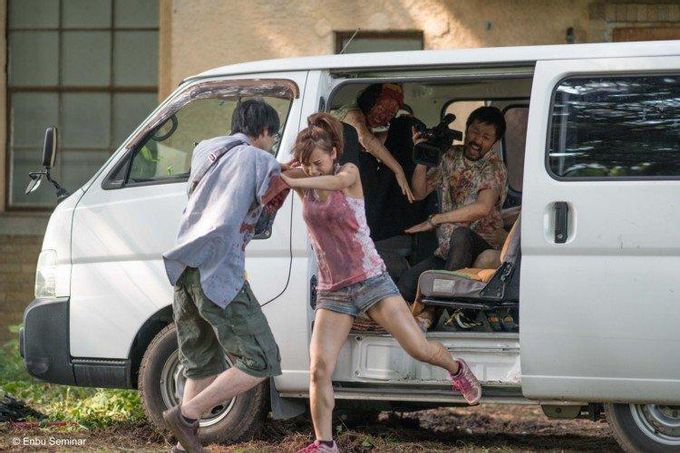 The Japanese thriller could rightly be called an arthouse. The main characters so much wanted to make a believable film about the zombie apocalypse that they themselves did not notice how they awakened the real dead!
12. Patient Zero (2018)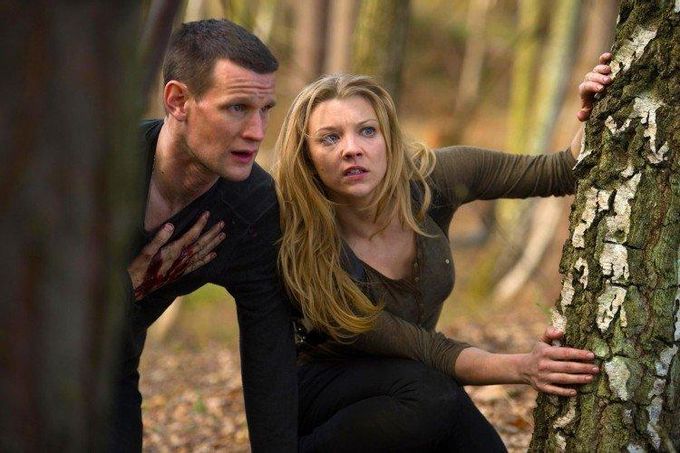 The stars of Game of Thrones and Doctor Who (Natalie Dormer and Matt Smith) have teamed up to fight a new strain of rabies. In just a minute and a half, a terrible virus turns a person into a bloodthirsty monster.
13. New Z era (2016)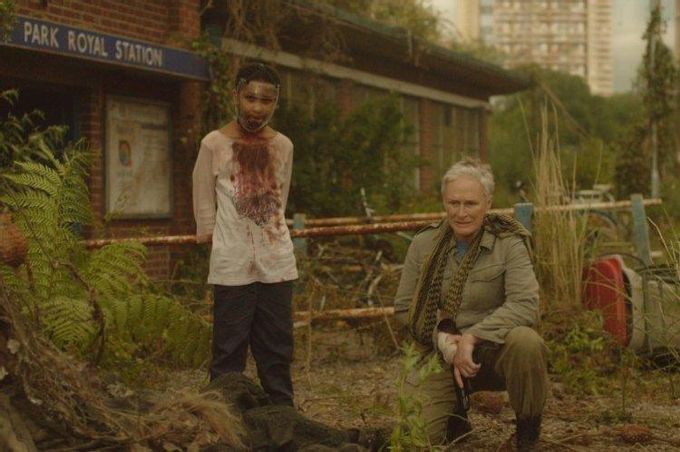 A terrible fungus has struck humanity and turns people into carnivorous zombies. Meanwhile, at several bases, the survivors are trying to find a vaccine and at least some way out of the situation.
14. I am a legend (2007)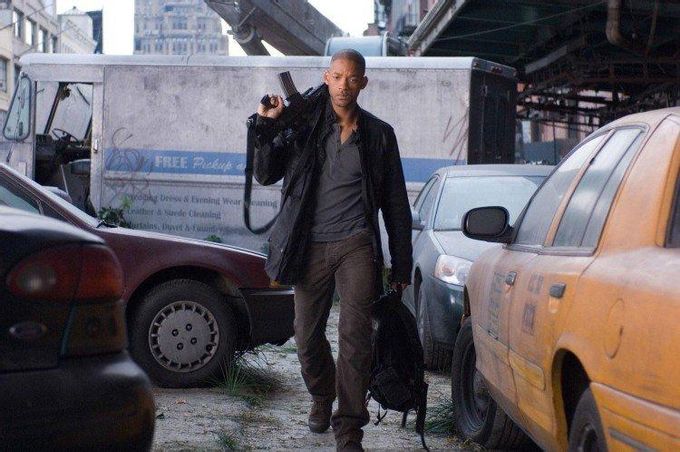 The cure for cancer, which was supposed to be the salvation of mankind, practically led to its extinction. Robert Neville (Will Smith) patrols the streets of new New York and seems to be the only survivor in the entire city.
15. Resident Evil (2002)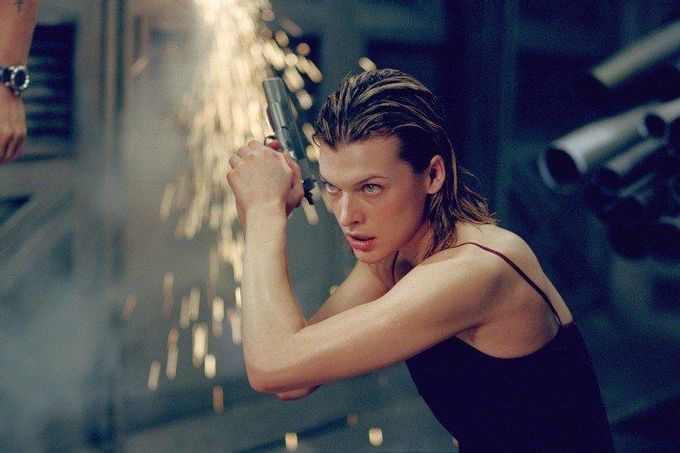 It was impossible to ignore the history of the Umbrella Corporation, which has long become a cult. The entire film is saturated with allusions to the work of Lewis Carroll, and one of the composers was Marilyn Manson. Starring Milla Jovovich.
16. Dawn of the Dead (2004)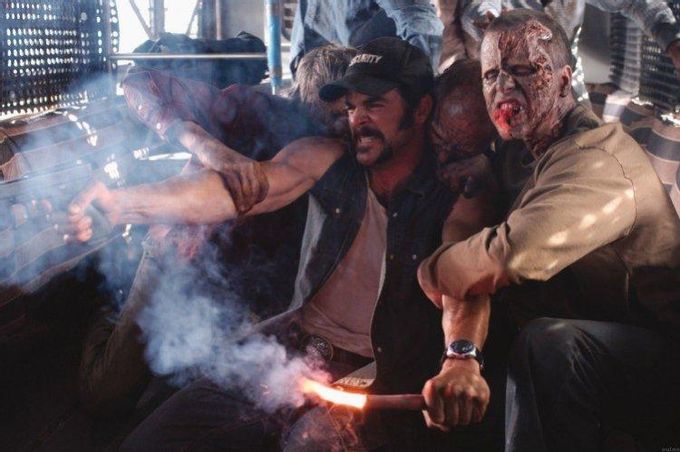 The fantastic horror film by Zack Snyder has absorbed its characteristic scope and epicness. A group of people hide in a mall and try to survive the zombie apocalypse.
17. Return of the Living Dead (1985)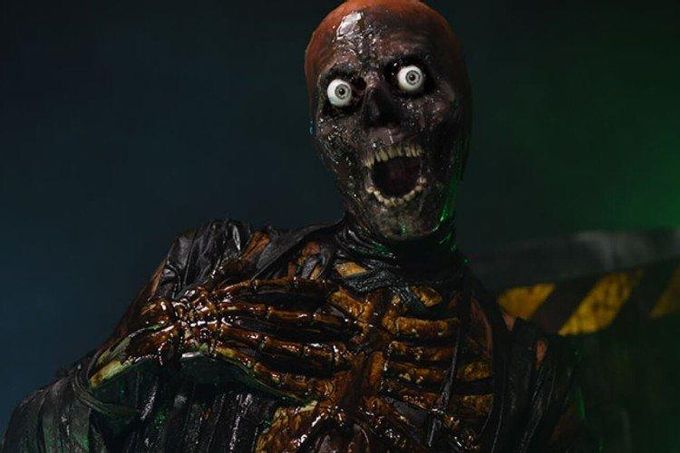 Frank and Freddie go to a warehouse where an experimental military gas and the bodies of people who died from it are supposedly stored. By a stupid accident, they depressurized one of the containers ... Some critics believe that the film should be called a free remake of "Night of the Living Dead"!
18. Pride and Prejudice and Zombies (2016)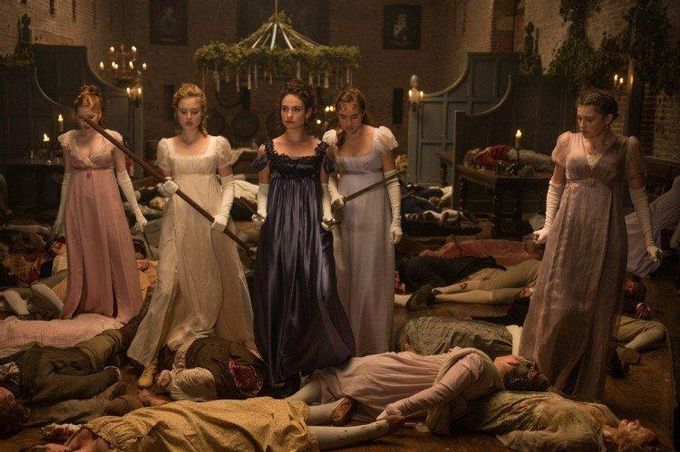 Although the film received mixed reviews from critics, the bold and extravagant reworking of the classic story is definitely worth a look. And a nice bonus awaits you with a brilliant cast - Lena Headey, Matt Smith, Charles Dance and others.
19. Operation Dead Snow (2009)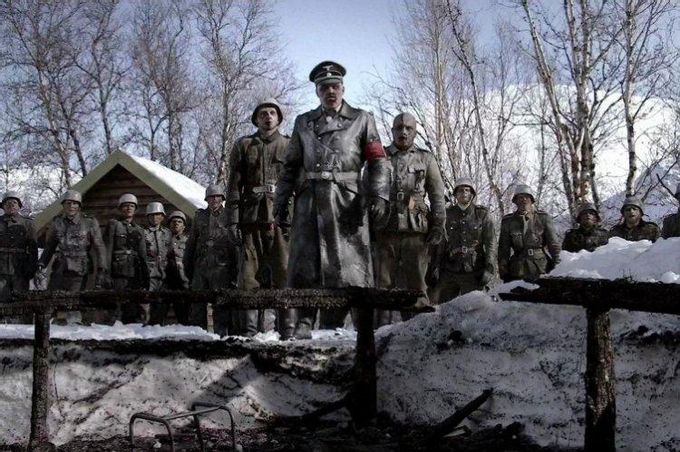 The Norwegian film did not find worldwide fame, but it certainly looks very impressive. In the mountains of Norway, people are attacked by Nazi zombies who died here at the end of World War II.
20. Zombies (2018)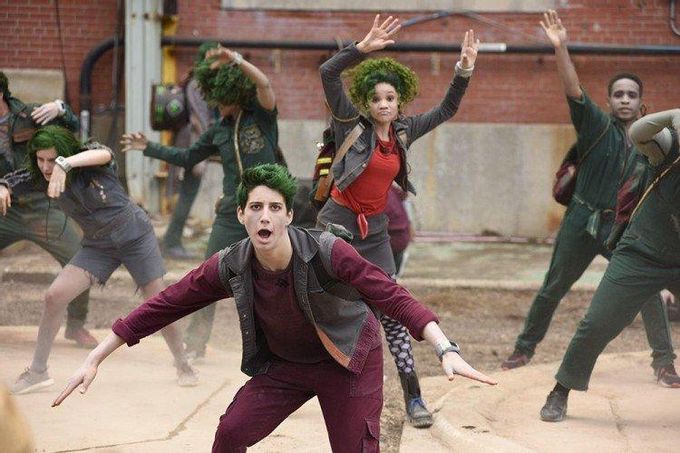 Another very unusual film in our selection is a bright Disney musical about the town of Seabrook. Half of its population turned into zombies half a century ago, and now the children of Zombietown can finally go to a normal school...
Things to know (Q&A)
What is the number 1 zombie movie?
1. Night of the Living Dead (196
What is considered the best zombie movie ever made?
The Best Zombie Movies Ever Made
"Dawn of the Dead" (George A.
"I Walked With a Zombie" (Jacques Tourneur, 1943) ...
"Re-Animator" (Stuart Gordon, 1985) ...
"Rabid" (David Cronenberg, 1977) ...
"REC" (Jaume Balagueró and Paco Plaza, 2008) ...
"Zombie" (Lucio Fulci, 1979) ...
"Shaun of the Dead" (Edgar Wright, 2004) ...
What is the best zombie movie 2020?
Here are the best zombie movies to watch in 2020, from Dawn of the Dead to Warm Bodies.
...

Dawn of the Dead. 9.50 / 10. ...
Dead Snow. 8.55 / 10. ...
Zombieland. 9.25 / 10. ...
World War Z. 9.45 / 10. ...
Shaun of the Dead. 9.35 / 10. ...
Re-Animator. ...
Resident Evil. ...
Warm Bodies.
Who is the most famous zombie?
This list has a variety of characters, like El Muerto and Zombie, in it.
...
The Greatest Zombie Characters of All Time
Valentina. ...
Number Nine. ...
Windle Poons. ...
Andre Toulon. ...
Reg Shoe. ...
Behind the voteVote and see for yourself! ...
Bombie the Zombie. ...
El Muerto. El Muerto.
What is the best zombie movie 2020?
Here are the best zombie movies to watch in 2020, from Dawn of the Dead to Warm Bodies.
...

Dawn of the Dead. 9.50 / 10. ...
Dead Snow. 8.55 / 10. ...
Zombieland. 9.25 / 10. ...
World War Z. 9.45 / 10. ...
Shaun of the Dead. 9.35 / 10. ...
Re-Animator. ...
Resident Evil. ...
Warm Bodies.
•
What zombie movie takes place in 2020?
The film follows a young man who barricades himself inside his apartment during a zombie apocalypse.
...
Alone (2020 horror film)
Alone
Directed by
Johnny Martin
Written by
Matt Naylor
Produced by
Rabih Aridi Anne Jordan Johnny Martin
What is the newest zombie movie?
2013- 2022 zombie films and movies
All of Us Are Dead (2022– ) TV-MA | 42 min | Action, Drama, Fantasy.
Resident Evil: Welcome to Raccoon City (2021) R | 107 min | Action, Horror, Sci-Fi. ...
Army of the Dead (2021) ...
# ...
Zombie for Sale (2019) ...
Zombieland: Double Tap (2019) ...
One Cut of the Dead (2017) ...
Block Z (2020)
What is the most popular zombie?
With that, it's time to use your braaaaains and dig deep into the best zombie movies to watch!
#8. Re-Animator (1985) ...
#7. Rec (2007) 89% ...
#6. 28 Days Later (2002) 87% ...
#5. Zombieland (2009) 89% ...
#4. Night of the Living Dead (1968) 96% ...
#3. Train to Busan (2016) 94% ...
#2. Shaun of the Dead (2004) 92% ...
#1. Dawn of the Dead (1978) 94%
Who is a famous zombie?
1 Ash Williams - Evil Dead

That man is Ash Williams, the most infamous zombie-killer of all time.
What is the most powerful zombie?
The 10 Most Dangerous Types of Video Game Zombies, Ranked
1 The Flood - Halo Series.
2 Necromorphs - Dead Space. ...
3 Reaper Soldiers - Mass Effect Series. ...
4 Cordyceps Zombies - The Last of Us. ...
5 The Undead - Plants Vs Zombies. ...
6 The Infected - Left 4 Dead Series. ...
7 Volatiles - Dying Light. ...
8 T-Virus Zombies - Resident Evil. ...
What is the scariest zombie?
10 Scariest Zombies In Horror Games
8 The Molded - Resident Evil VII. ...
7 The Undead - Call Of Duty: Black Ops Series. ...
6 The Volatiles - Dying Light. ...
5 The First Zombie - Resident Evil. ...
4 The Hunter - Dead Space Series. ...
3 Clickers - The Last Of Us. ...
2 The Witch - Left 4 Dead Series. ...
1 Stalkers - Dead Space Series.