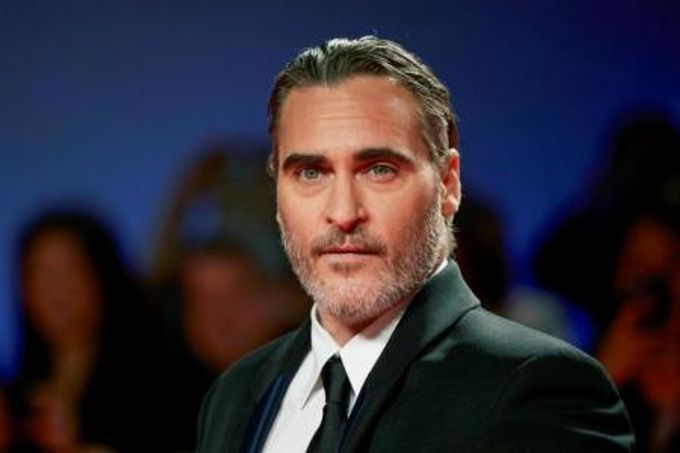 The role of the Joker stirred up a new wave of popularity of Joaquin Phoenix around the world. However, this is far from the only successful project in the career of the multiple winner and prize-winner of the Golden Globe, Oscar, Grammy, Cannes Film Festival and other prestigious awards. We talk about the 10 best films with Joaquin Phoenix according to our editors!
1. "Gladiator" (2000)
Joaquin Phoenix plays the Roman emperor Commodus, who is only seeking power so far. However, his relations with his subjects are frankly not going well, and the best commander of the empire, Maximus, refuses to take the side of the murderer Marcus Aurelius. One of the most high-profile films directed by Ridley Scott collected 5 Oscars at once.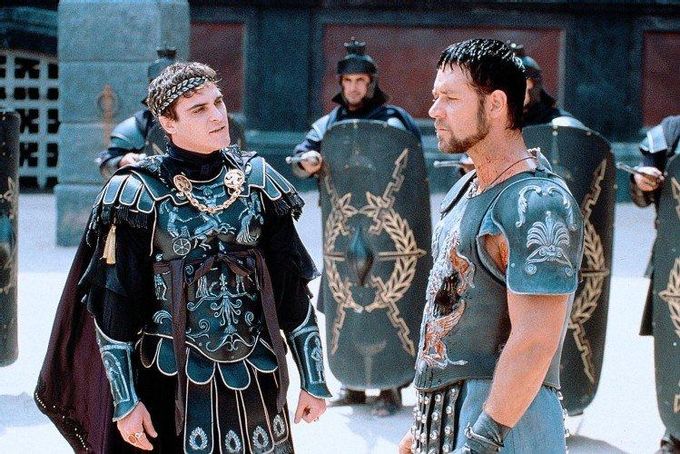 2. "Signs" (2002)
The fantastic thriller impresses with a stellar cast. Joaquin Phoenix was joined by Mel Gibson, Rory Culkin and the director himself, M. Night Shyamalan. The Hess family lives in a small town and owns a cornfield. One day, the former priest Graham, along with his younger brother Merrill, finds mysterious circles on him. Mystical events are increasing everywhere, and the Hesses begin to prepare for an alien invasion.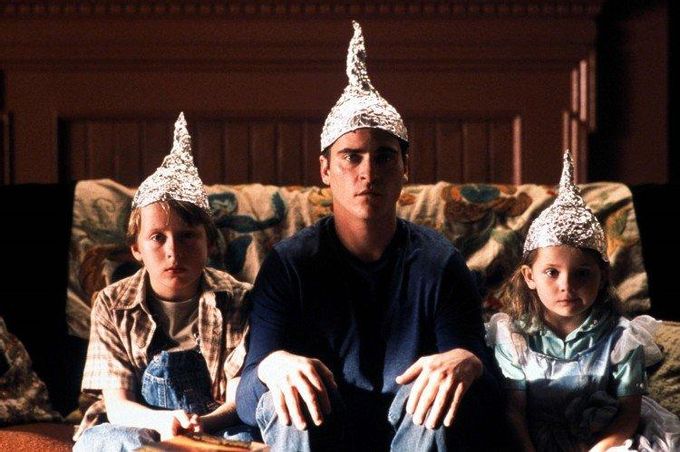 3. Hotel Rwanda (2004)
The story refers to the genocide in Rwanda, when the local Hutus massacred the Rwandan Tutsis. The tension between nations leads to a real war, against which simple everyday dramas unfold. Although Joaquin Phoenix plays only a journalist here, and Don Cheadle and Sophie Okonedo played the main characters, the film definitely deserves attention! By the way, the story at the heart of the script was written by Paul Rusesabagina. And for it he received the Presidential Medal of Freedom - the highest award in the United States.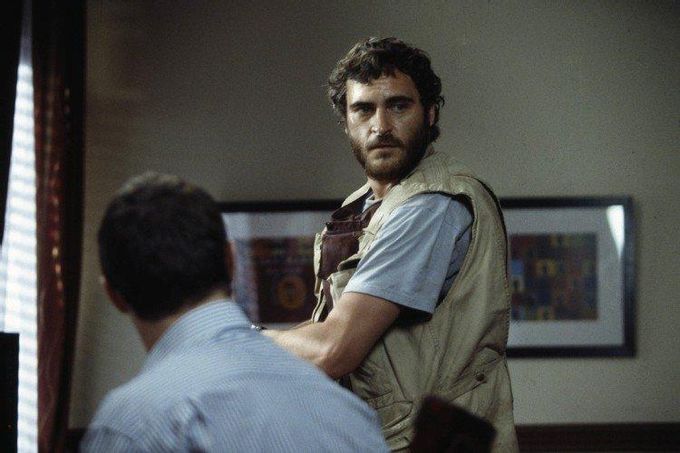 4. "Mysterious Forest" (2004)
The dystopia of Night Shyamalan tells about the life of a Protestant village, surrounded by a mysterious forest with dangerous creatures. Local residents are cut off from the rest of the world, but they do not seek to get involved with this cradle of debauchery. However, they do not have enough medicine, and Lucius Hunt, played by Joaquin Phoenix, wants to follow them through a dangerous forest. But is it possible to break an unspoken agreement with mystical forces?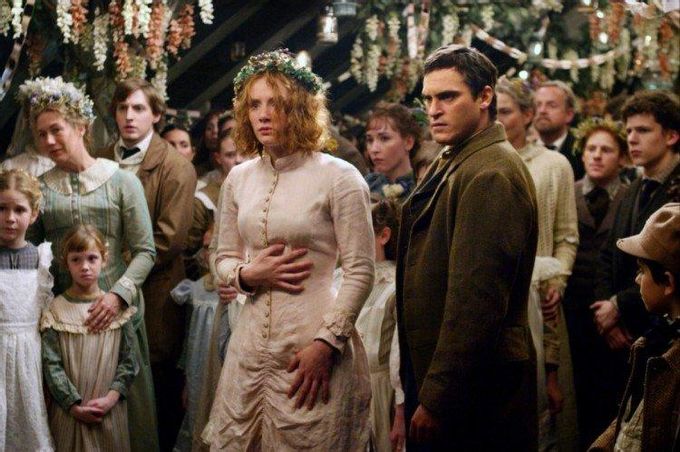 5. Walk the Line (2005)
The biopic tells the story of Johnny Cash's relationship with June Carter. It was this couple that Joaquin Phoenix played with Reese Witherspoon. Johnny Cash has come a long way from family drama, military service and addictions to a happy marriage, which he dreamed of for ten years. The musical film brought in numerous nominations to its creators and performers, including a Golden Globe for Phoenix.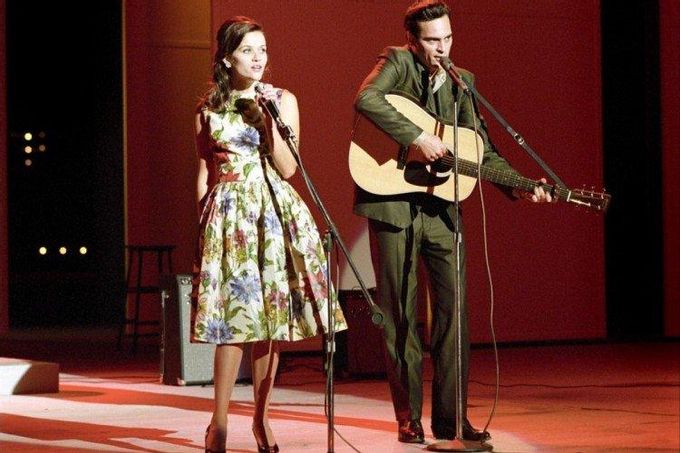 6. "Master" (2012)
"The Master" tells the story of a former sailor, and now - an alcoholic vagabond Freddy, played by Joaquin Phoenix. He suffers from post-traumatic stress disorder, tries to return to normal life and sells his own alcohol. But soon everything turns upside down when he meets the founder of a religious movement, who is passionate about experiments on his charges. Surprisingly, the film completely failed at the box office, but at the same time collected dozens of awards. And all the leading actors Phoenix, Hoffman and Amy Adams were nominated for an Oscar and a Golden Globe.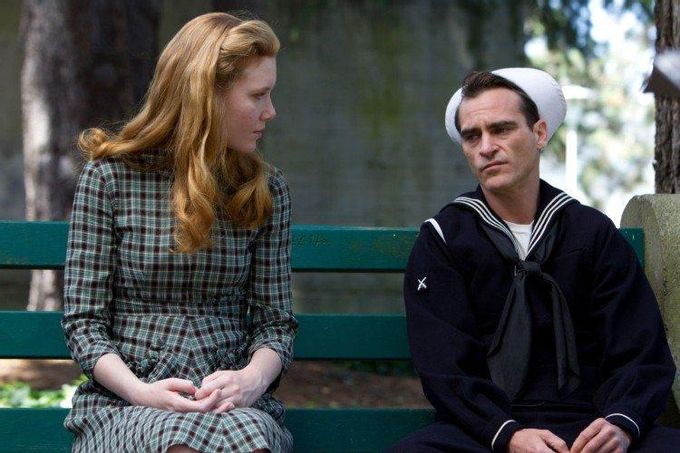 7. "She" (2013)
In the not-too-distant future, Theodore Twombly, played by Joaquin Phoenix, perfected an artificial intelligence that called itself Samantha. Soon, Theodore and Samantha have a difficult relationship ... A fantastic melodrama has assembled an amazing star cast. Together with Joaquin Phoenix, Amy Adams, Rooney Mara, Chris Pratt starred in the film, and Samantha was voiced by Scarlett Johansson.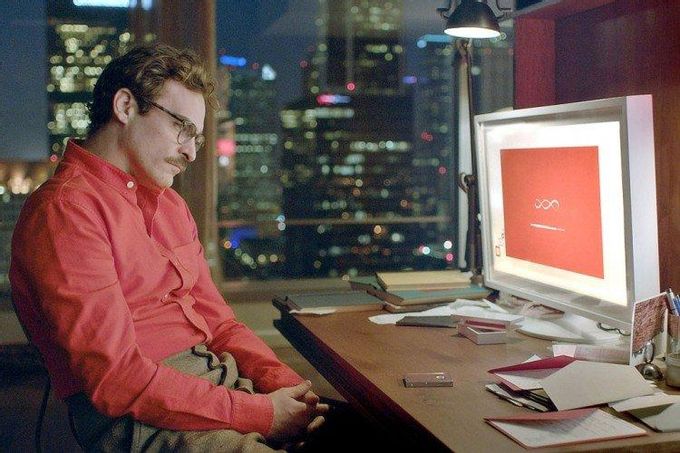 8. "Birth defect" (2014)
Joaquin Phoenix appears in a completely unexpected role - in the role of private detective Doc, who is hooked on the "weed". Suddenly, Doc's ex-girlfriend disappears, and the detective realizes that the story is closely connected to his other cases. Paul Thomas Anderson's bright comedy drama was well received by film critics and received several different nominations for the screenplay and male roles.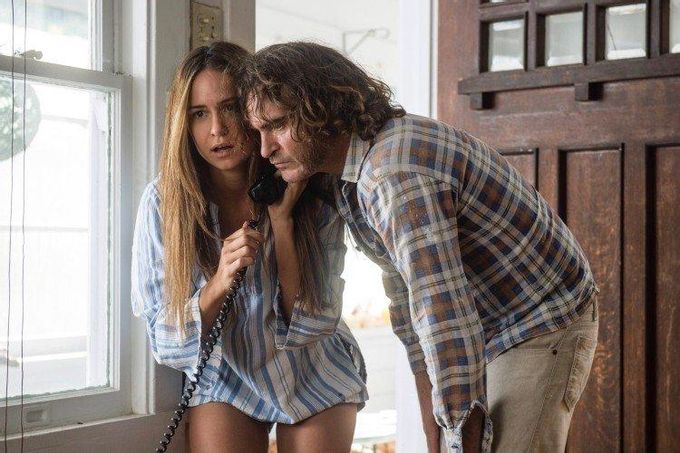 9. "You were never here" (2017)
Joaquin Phoenix's dramatic tale of loner Joe won Best Actor and Best Screenplay at Cannes. Joe is not afraid of anyone and nothing but his own memories. And one day he meets young Nina, who is forced into prostitution and is desperate for help.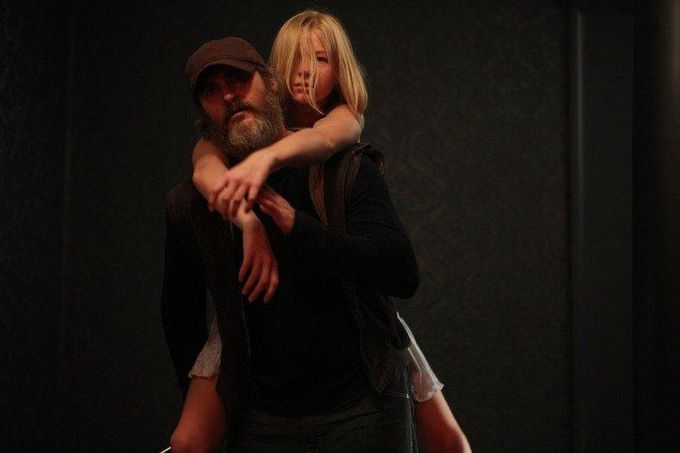 10. Joker (2019)
If for some reason you're still putting off watching Joker, it's time to drop your prejudice and catch up! A dramatic film has nothing to do with the usual and vivid film comics. The exciting story of the unsuccessful comedian Arthur Fleck, played by Joaquin Phoenix, is rather a dark thriller and a tragedy about the fall of a person rejected by society!