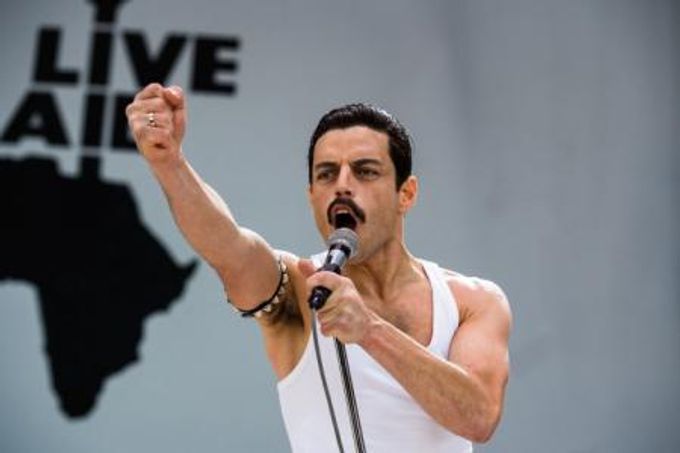 Every movie fan at least once was shocked that the completely crazy events in the film turned out to be real. It's hard to believe this right now! Meanwhile, spectacular artistic adaptations with a star cast are increasingly crowding out niche documentaries. These 20 best films based on real events will prove it!
1. Goodfellas (1990)
Michael Scorsese's successful crime drama revived interest in movies about gangsters and the mafia for two decades to come. Henry Hill (Ray Liotta) starts working for the mobsters until he is spotted by local authorities Paul Cicero (Paul Sorvino) and Jimmy Conway (Robert De Niro).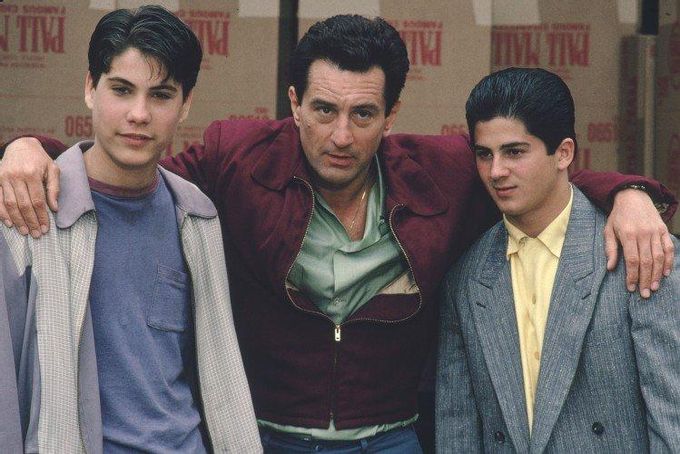 2 American Hustle (2013)
The film tells the story of the FBI's operational experiment, as a result of which many US politicians were put on trial. David O. Russell managed to put together a fantastic cast - Christian Bale, Amy Adams, Bradley Cooper and Jennifer Lawrence. And with them, dozens of nominations for various world awards.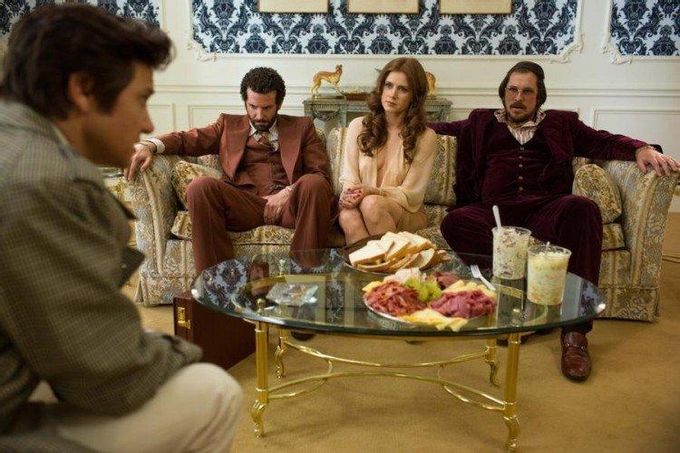 3 Catch Me If You Can (2002)
Spielberg's biographical tragicomedy is so good that even Abagnale himself, the protagonist of the events, approved of it. Successful swindler Frank (Leonardo DiCaprio) becomes a pilot through deceit, while special agent Carl Henretti (Tom Hanks) is on his trail.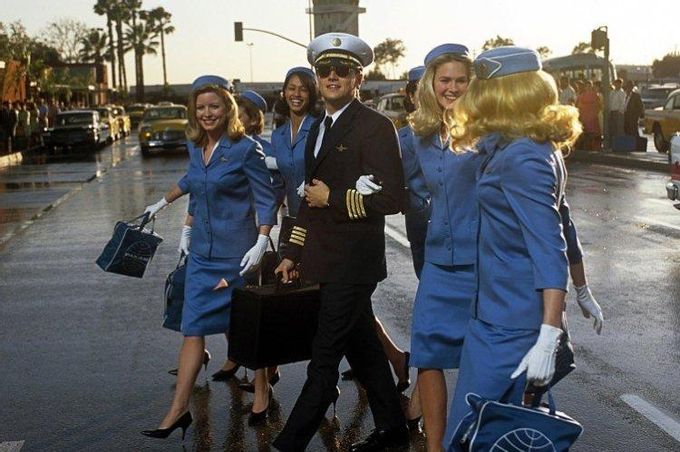 4. Spotlight (2015)
The story of the scandalous investigative journalism revolves around the Catholic Church in Boston. Michael Rezendes (Mark Ruffalo) investigates a sexual harassment case and puts together a list of suspect priests.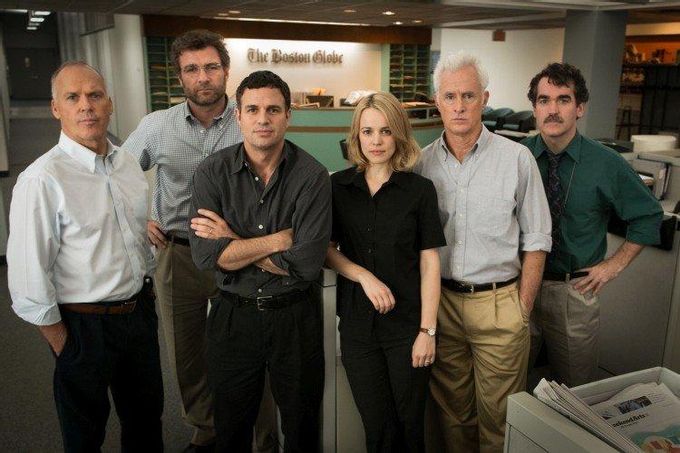 5. Bridge of Spies (2015)
Another film by Steven Spielberg received as many as six nominations and one Oscar. Lawyer James Donovan (Tom Hanks) defends artist Rudolph Abel (Mark Rylance), who is accused of being a spy.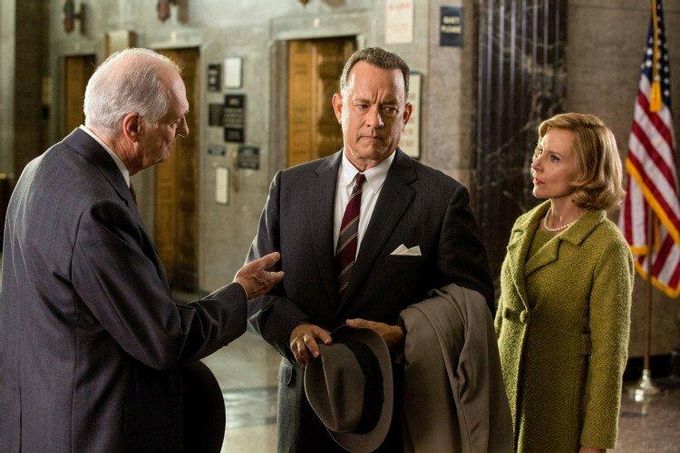 6. Munich (2005)
The dramatic story is dedicated to the events during the terrorist attack at the Munich Olympics. Israel has been very critical of the way the Israeli intelligence agencies are portrayed, but that hasn't stopped the film, starring Eric Bana and Daniel Craig, from getting an Oscar nomination.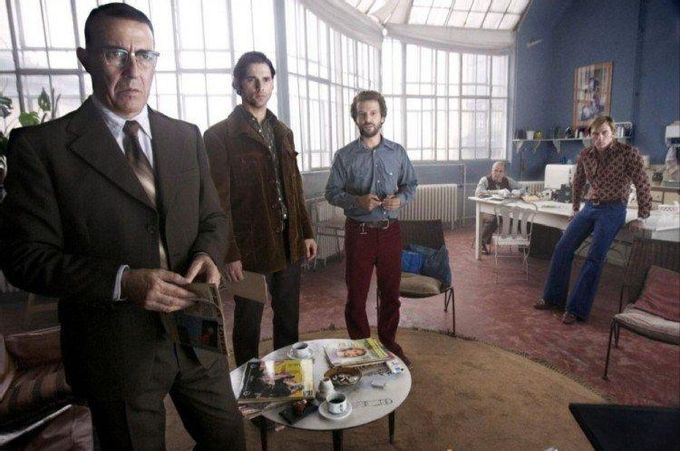 7. Schindler's List (1993)
The historical drama tells the story of German businessman Oskar Schindler (Liam Neeson), who managed to save more than a thousand Jews during the Holocaust. The film was ranked eighth on the Top 100 American Movies.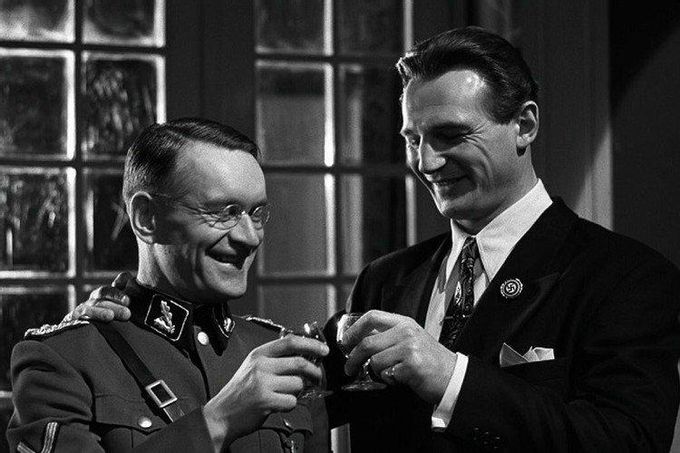 8. Judgment (2018)
The French drama is based on a high-profile court case that turned the entire judicial system of France upside down. Jacques Viguier (Laurent Lucas) is accused of killing his wife, but his friend Nora (Marina Fois) disagrees with the verdict.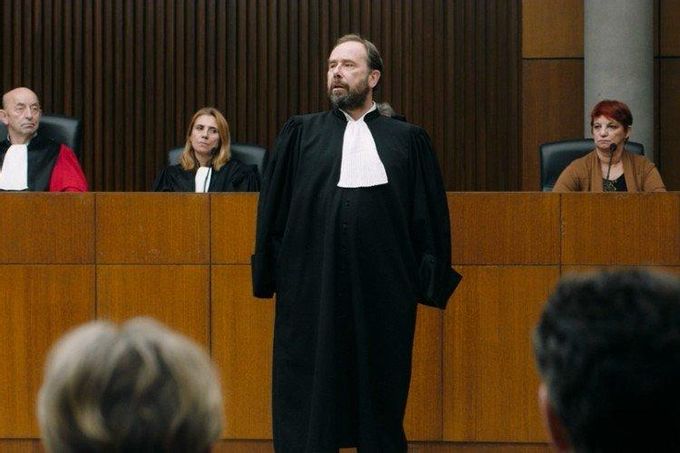 9. Once Upon a Time in Stockholm (2018)
In August 1973, the famous Swedish bank robbery took place, which marked the beginning of the concept of "Stockholm syndrome". The film stars Mark Strong, Ethan Hawke and Noomi Rapace.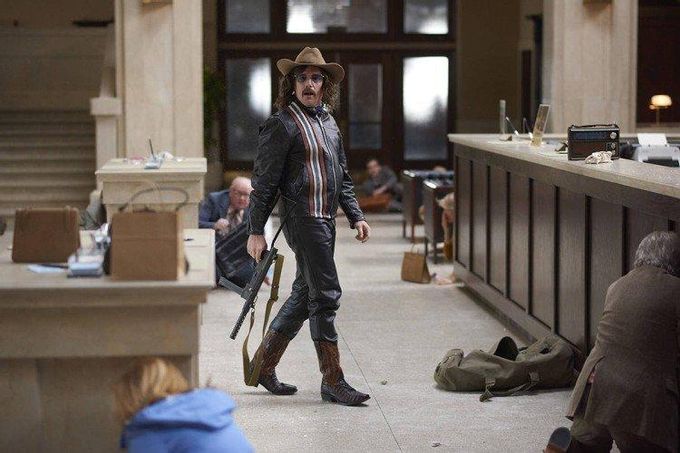 10. The Wolf of Wall Street (2013)
Martin Scorsese's biographical black comedy about the frivolous life of broker Jordan Belfort (Leonardo DiCaprio) received as many as five Oscar nominations. Historically, Belfort was convicted of financial fraud, but where will the life of the film's hero lead?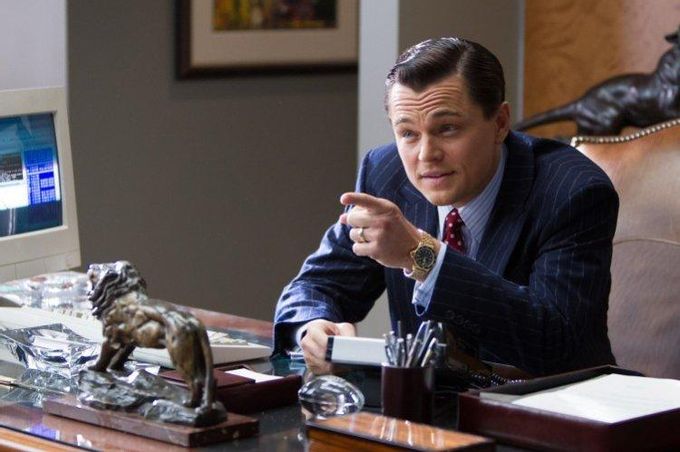 11. All the presidential men (1976)
Robert Redford and Dustin Hoffman starred in one of the first high-profile investigative films. The Washington Post is investigating the Watergate scandal that led to President Nixon's resignation.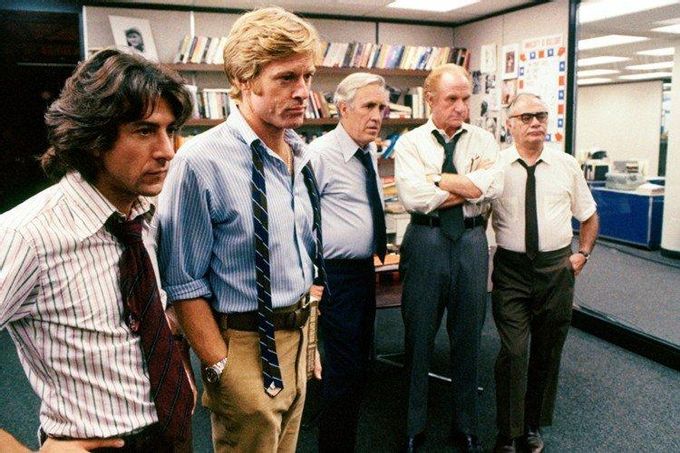 12. The king speaks! (2010)
Duke Albert (Colin Firth) is forced to perform in front of the public, but can not cope with his stutter and nervous tension. All subsequent years, his wife Elizabeth (Helena Bonham Carter) and other relatives invite specialists from all over the world to help.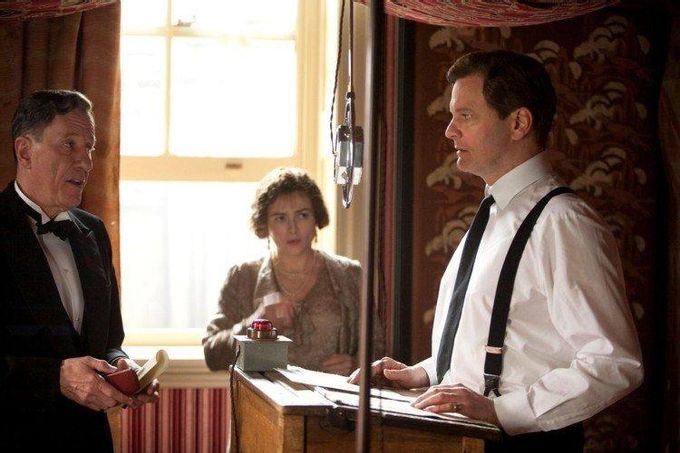 13. Mind Games (2019)
Professor James Murray (Mel Gibson) and convicted murderer William Chester (Sean Penn) begin compiling the legendary Oxford English Dictionary. The American-Irish drama received mixed reviews, but the story of a genius and a madman is too non-trivial.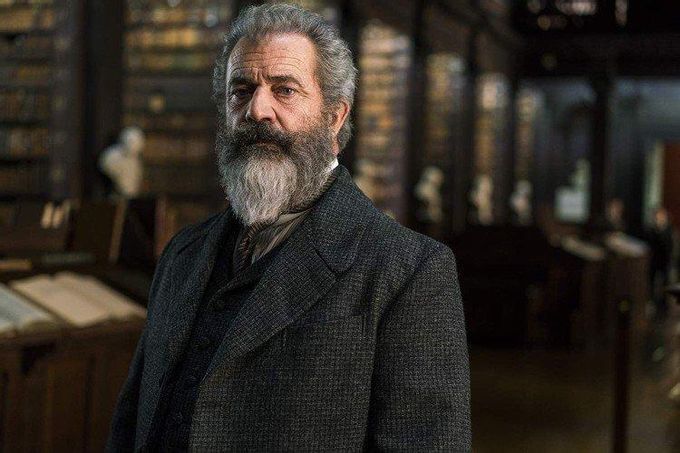 14. And the storm came (2016)
The disaster film is based on the events of 1952, when the US Coast Guard rescued the crew of the ship Pendleton torn apart by a storm. Bernard Webber (Chris Pine) is sent on a difficult rescue operation, while the inhabitants of the town consider it a suicide.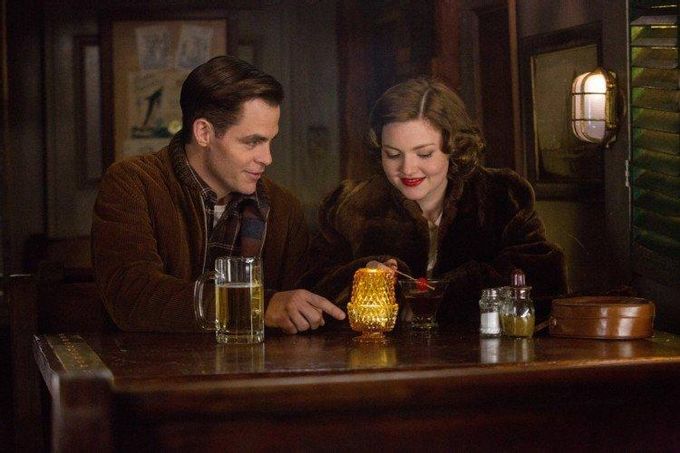 15. Imitation game (2014)
Mathematical genius and cryptographer Alan Turing (Benedict Cumberbatch) is trying to crack the German Enigma cipher. But later, his life is in jeopardy due to allegations of non-traditional sexual orientation.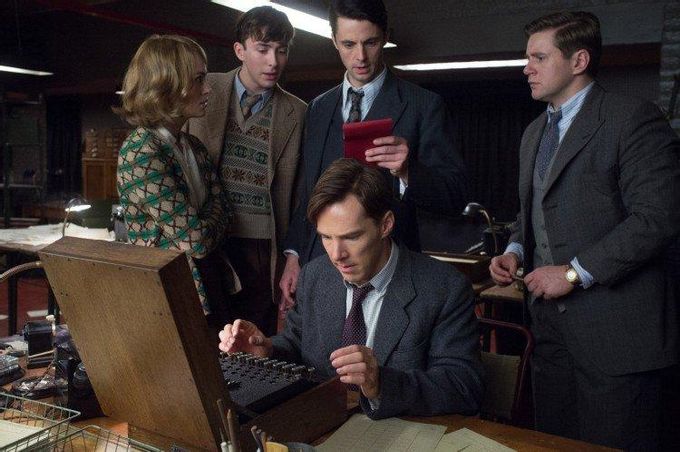 16. Bohemian Rhapsody (2018)
The biographical history of Freddie Mercury (Rami Malek) predictably made a splash. The acting musicians of the Queen group - Brian May and Roger Taylor also participated in the creation of the film.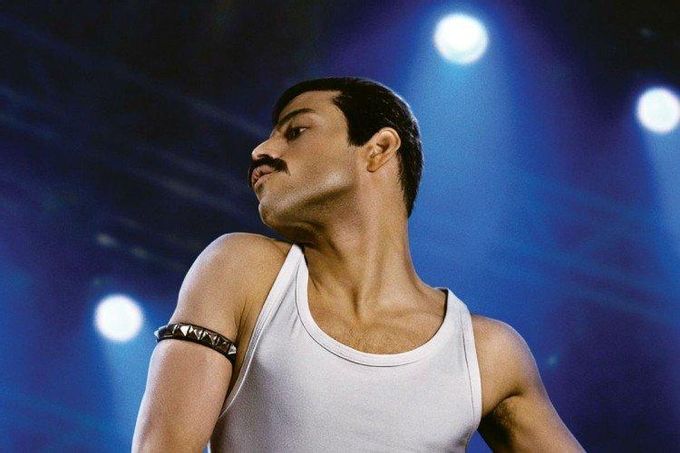 17. Into the Wild (2007)
Emile Hirsch played the title role in Sean Penn's project. The plot tells about Christopher McCandless, who refused all the benefits of a wealthy family, gave money to charity and went on a trip around the world without a penny behind him.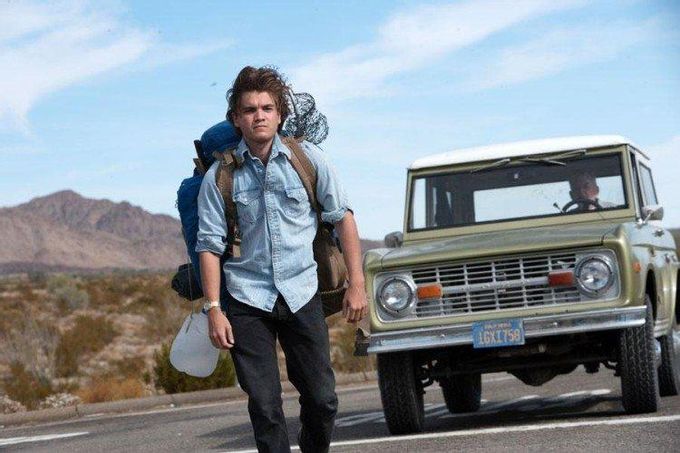 18. Escape from Alcatraz (1979)
Recidivist Frank Morris (Clint Eastwood) plans to escape from Alcatraz, a prison from which it is impossible to escape. Interestingly, no one still knows for sure whether the daring attempt was successful in real life.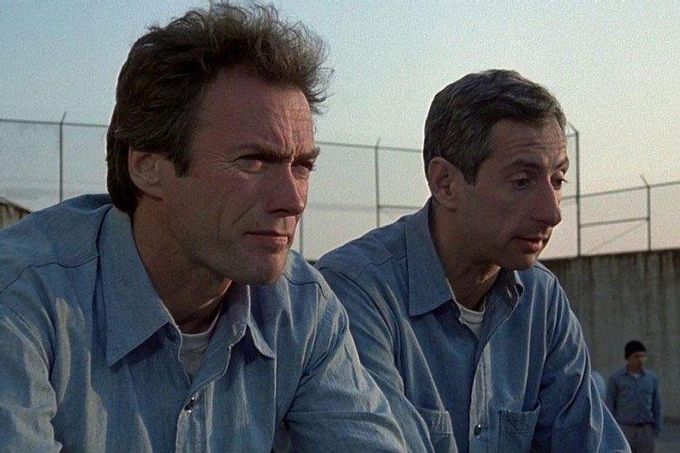 19. Million Car (2018)
The picture tells about the fate of the inventor-adventurer John DeLorean (Lee Pace). It was he, the former president of Pontiac, who was directly involved in the creation of that same Delorean - the cult time machine from the movie Back to the Future.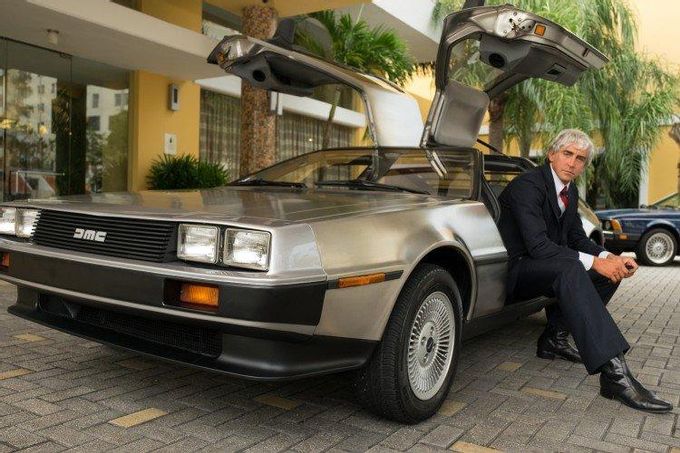 20. Power (2018)
The comedy biopic reveals the thorny path to success of Republican Dick Cheney (Christian Bale). Amy Adams, Sam Rockwell and Lily Rabe joined the star cast, and Brad Pitt became one of the producers.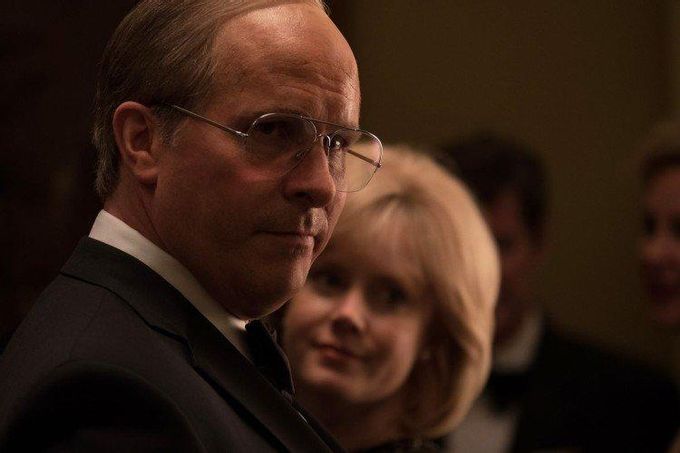 Things to know (Q&A)
What new movies are based on a true story?
Upcoming Movies Based on True Stories
Respect (8/13) We compare the Jennifer Hudson movie to the real-life Queen of Soul, Aretha Franklin.
No Man of God (8/27) ...
Worth (9/3) ...
Impeachment: American Crime Story (9/7) ...
Queenpins (9/10) ...
The Killing of Kenneth Chamberlain (9/17) ...
The Eyes of Tammy Faye (9/17) ...
Maid (10/1)
What are real life movies called?
Live action (or live-action) is a form of cinematography or videography that uses photography instead of animation. Some works combine live-action with animation to create a live-action animated film. Live-action is used to define film, video games or similar visual media.
What movie has the best story?
51 Movies with an amazing storyline!!
Forrest Gump (1994) PG-13 | 142 min | Drama, Romance. ...
Perfume: The Story of a Murderer (2006) R | 147 min | Crime, Drama, Fantasy. ...
The Godfather (1972) R | 175 min | Crime, Drama. ...
The Green Mile (1999) ...
Schindler's List (1993) ...
Inception (2010) ...
Back to the Future (1985) ...
Saw (2004)
What are good Netflix true stories?
The Best Based On True Story Movies and TV Shows on Netflix
7.8/10. 100/100. The Irishman (2019)
8.4/10. 90/100. American Crime Story (2016)
8.6/10. 91/100. Mindhunter (2017)
8.4/10. 99/100. Dangal (2016)
8.9/10. 88/100. When They See Us (2019)
8.8/10. 90/100. Narcos (2015)
8.0/10. 87/100. Orange Is the New Black (2013)
7.7/10. 86/100.
What do you call a real life movie?
Live-action is used to define film, video games or similar visual media. ... According to the Cambridge English Dictionary, live action "[involves] real people or animals, not models, or images that are drawn, or produced by computer".
What movies are based on true stories?
56 Must-Watch Movies Based on True Stories
of 56. Zero Dark Thirty. Watch Now. ...
of 56. Rain Man. Watch Now. ...
of 56. Eat Pray Love. Watch Now. ...
of 56. The Pursuit of Happyness. Watch Now. ...
of 56. Moneyball. Watch Now. ...
of 56. Raging Bull. Watch Now. ...
of 56. The King's Speech. Watch Now. ...
of 56. Out of Africa. Watch Now.
What are fiction movies called?
Narrative film , fictional film or fiction film is a motion picture that tells a fictional or fictionalized story, event or narrative. Commercial narrative films with running times of over an hour are often referred to as feature films, or feature-length films.
Is biopic a genre?
Biopic Films (or biographical pictures) are a sub-genre of the larger drama and epic film genres , and although they reached a hey-day of popularity in the 1930s, they are still prominent to this day.
What is the best movie based on a true story?
56 Must-Watch Movies Based on True Stories
of 56. Zero Dark Thirty. Watch Now. ...
of 56. Rain Man. Watch Now. ...
of 56. Eat Pray Love. Watch Now. ...
of 56. The Pursuit of Happyness. Watch Now. ...
of 56. Moneyball. Watch Now. ...
of 56. Raging Bull. Watch Now. ...
of 56. The King's Speech. Watch Now. ...
of 56. Out of Africa. Watch Now.
What is the #1 best movie?
Best of Rotten Tomatoes
| Rank | Tomatometer | Title |
| --- | --- | --- |
| 1. | 99% | It Happened One Night (1934) |
| 2. | 99% | Citizen Kane (1941) |
| 3. | 98% | The Wizard of Oz (1939) |
| 4. | 98% | Modern Times (1936) |