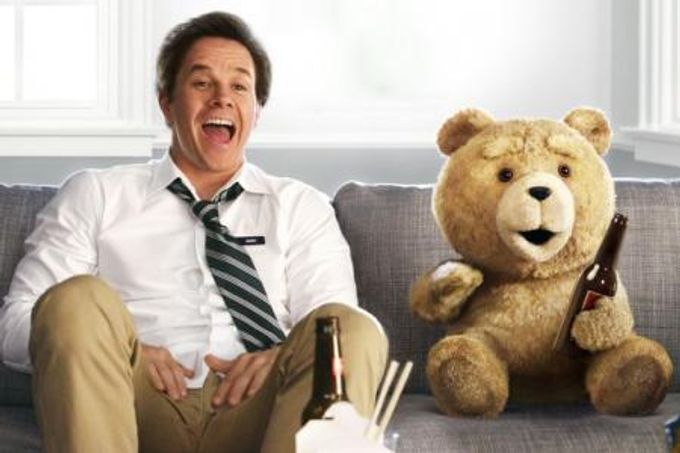 When there are so many events going on in the world around, it is very important to learn how to be distracted. Fortunately, cinema provides a great opportunity to relax and have fun. Tired of fatigue, irritability and bad mood? Catch 20 funny comedies to laugh to tears!
1. Taxi (1998)
The sensational film masterfully balances on the verge of genres - here is a comedy, an action movie, and an adventure movie. Daniel Morales (Sami Naceri) has quit pizza delivery to work in a high-speed taxi.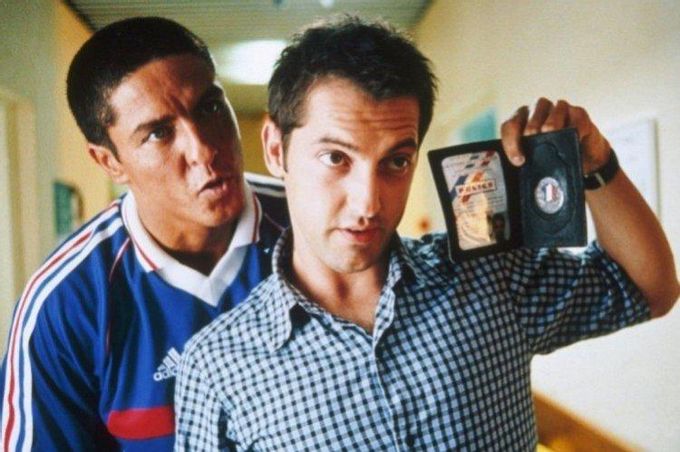 2. The Hitchhiker's Guide to the Galaxy (2005)
Fantastic comedy about space travel based on the novel by Douglas Adams leaves no one indifferent. And what about the cast - Martin Freeman, Zooey Deschanel, Sam Rockwell, Alan Rickman and even Stephen Fry in the voice acting.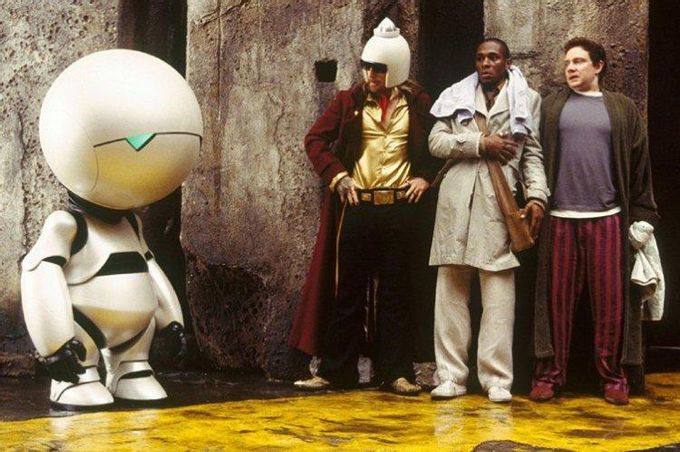 3. Ace Ventura: Pet Detective (1993)
Jim Carrey is famous for his hilarious comedic roles, but his Ace Ventura outdoes himself. A private detective in a Hawaiian shirt takes on the toughest cases looking for missing animals.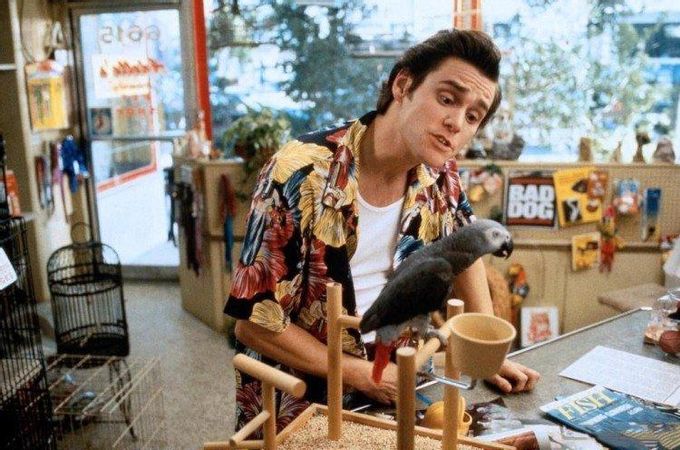 4. Aliens (1993)
Another fine French comedy starring Jean Reno and Christian Clavier spawned several sequels. But the first film remains the most successful and funny. Due to a sorcerer's mistake, an unfortunate medieval count with a servant is transferred not to the past, but to our time.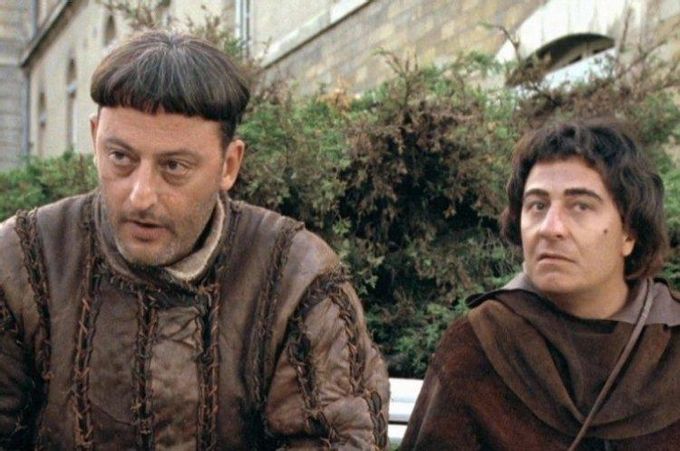 5 Naked Gun (1988)
In terms of popularity and fame, the story of Lieutenant Frank Drebin (Leslie Nielsen) bypasses all the endless police films that it parodies. Even got "Colombo" and James Bond himself!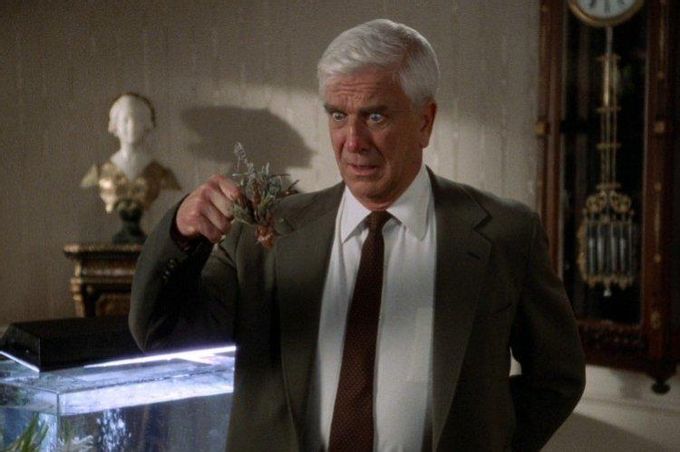 6. Doctor Dolittle (1998)
One of Eddie Murphy's best roles is John Doolittle, a veterinarian who has begun to understand the language of animals. By the way, this is a remake of an old musical film from 1967. And in 2020, the comedy film The Amazing Journey of Doctor Dolittle was released with Robert Downey Jr.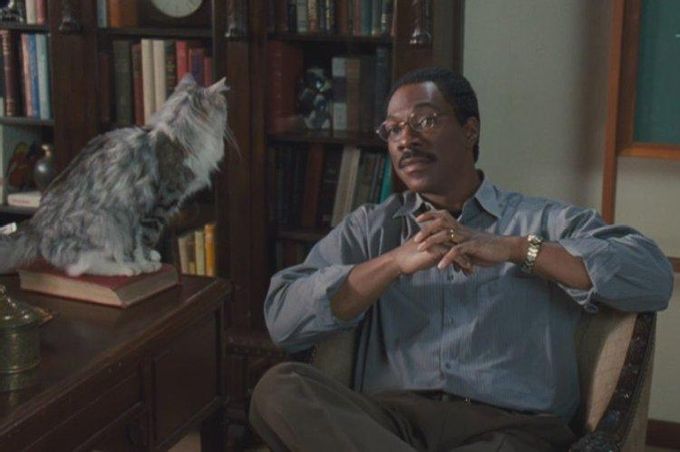 7. Asterix and Obelix vs. Caesar (1999)
A good old immortal story straight from France tells of an independent Gallic village that refuses to submit to the Roman Republic. And no wonder, because it is guarded by the dexterous Asterix (Christian Clavier) and the strong Obelix (Gerard Depardieu).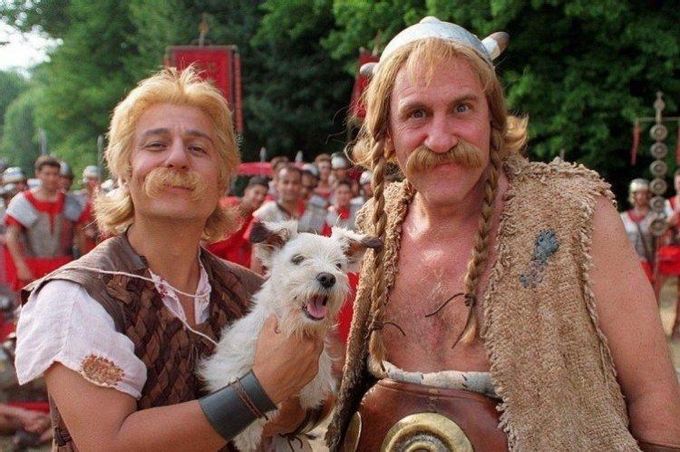 8. Third wheel (2012)
John Bennett (Mark Wahlberg) at 35 lives with a giant teddy bear Ted who comes to life. He strikes up a relationship with Laurie Collins (Mila Kunis), but a true childhood friend gets in the way. And then John decides that it's time for Ted to live his life!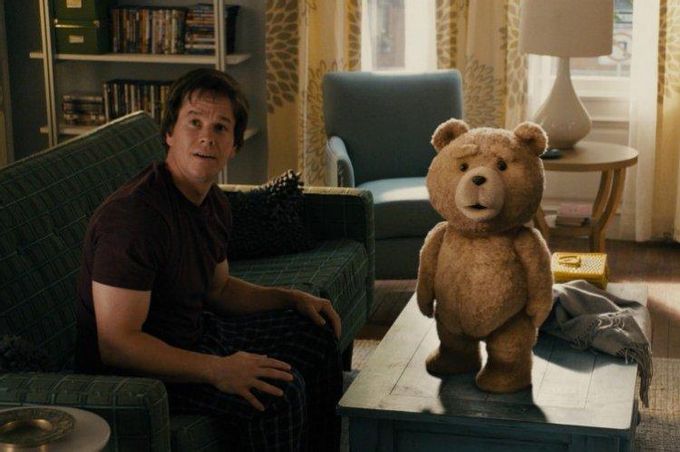 9. Taming the Shrew (1980)
Of all the classic comedies, the seminal Italian film starring Adriano Celentano and Ornella Muti is without a doubt one of the best. You will definitely laugh, watching how young Lisa tries to win the heart of a convinced bachelor with a bad temper Elia.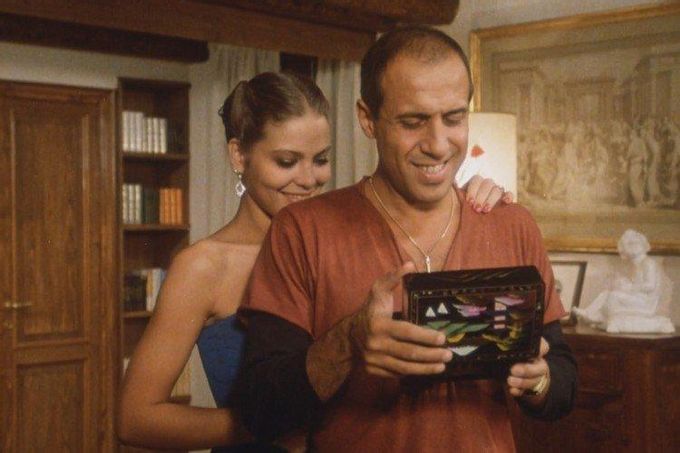 10 Agent Johnny English (2003)
The British comedy starring Rowan Atkinson and John Malkovich is a brilliant parody of spy movies. The unexpectedly mediocre agent Johnny English remains the only one in all of MI7...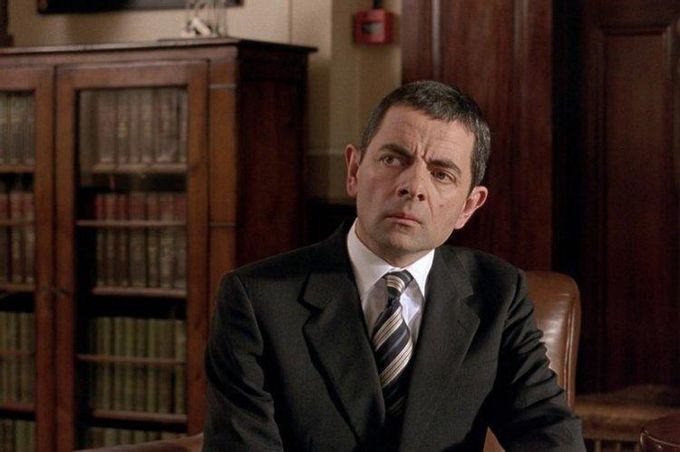 11. Duplex (2003)
Danny DeVito's dark comedy follows writer Alex (Ben Stiller) and his wife Nancy (Drew Barrymore) as they dream of owning their own home. They buy a duplex, but suddenly the old lady upstairs becomes not so godly dandelion.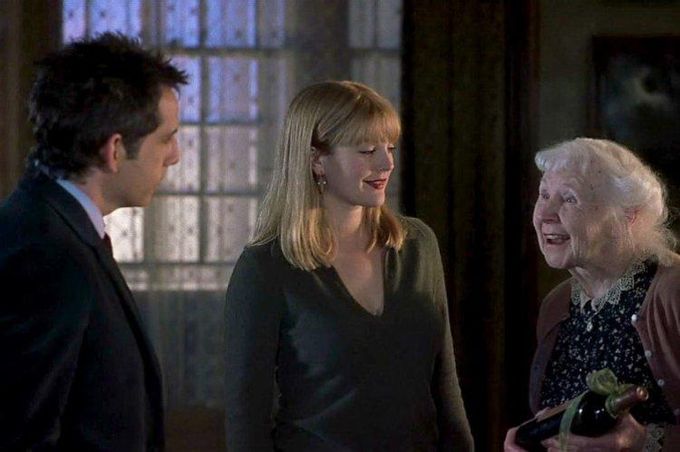 12. Bachelorette Party in Vegas (2011)
Annie (Kristen Wiig) loses her boyfriend and her job while her friend Lillian (Maya Rudolph) is about to get married - and so the bridesmaids adventure begins. The picture not only received good reviews from critics, but also exceeded the expectations of distributors.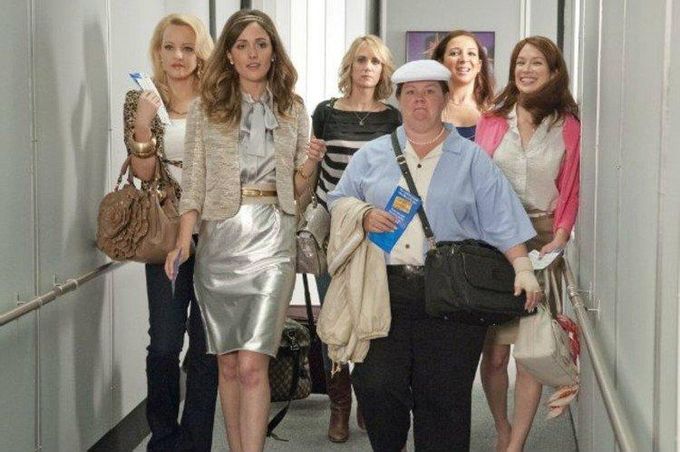 13. Bad Boys Forever (2020)
Mike Lowry (Will Smith) and Marcus Burnett (Martin Lawrence) track down a drug lord's widow who has escaped prison. Although the film has two previous parts in 1995 and 2003, it can be safely watched separately.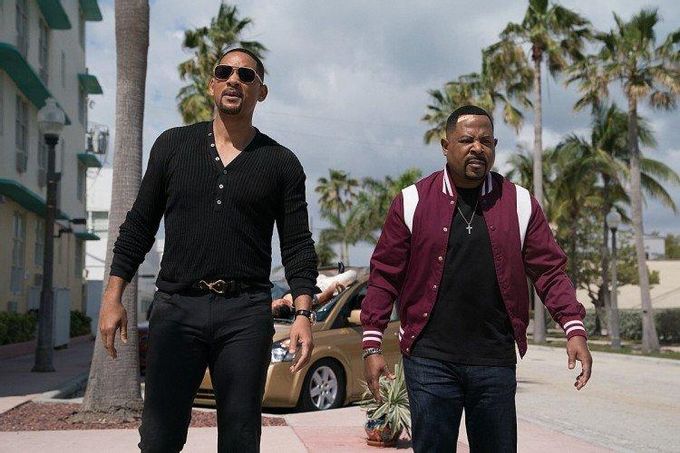 14. Inveterate scammers (1988)
Lawrence Jamison (Michael Caine) is a successful swindler and swindler, but suddenly he has a competitor. Freddie Benson (Steve Martin) is not working on such a scale yet, but nevertheless spoils the "catch" for Lawrence.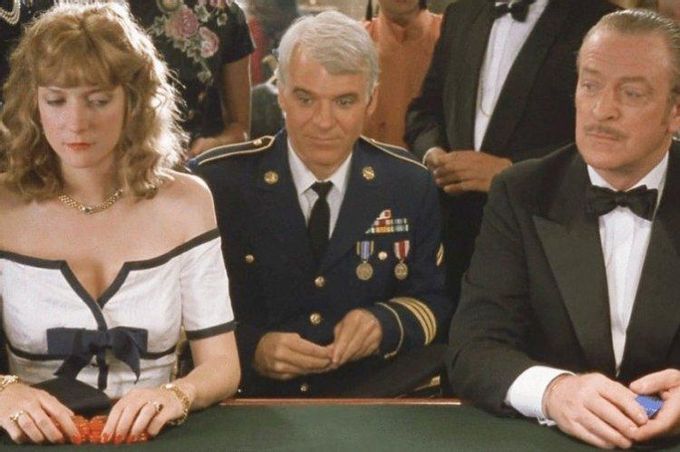 15. Borat (2006)
The specific mockumentary comedy starring comedian Sacha Baron Cohen was a fantastic commercial success despite a limited release. Kazakh journalist Borat Sagdiev leaves his native country and goes on a trip to the United States.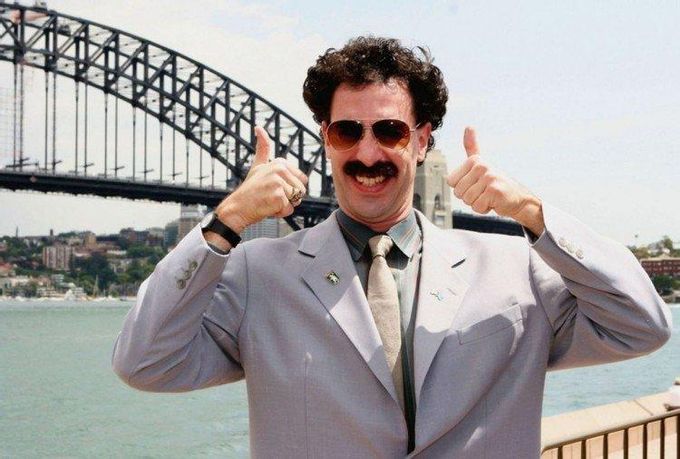 16. Shazam! (2019)
Another superhero movie turned out to be more of a funny family comedy. After meeting a wizard, little Billy (Usher Angel) learns that he can transform into an adult superhero and begins to master his powers.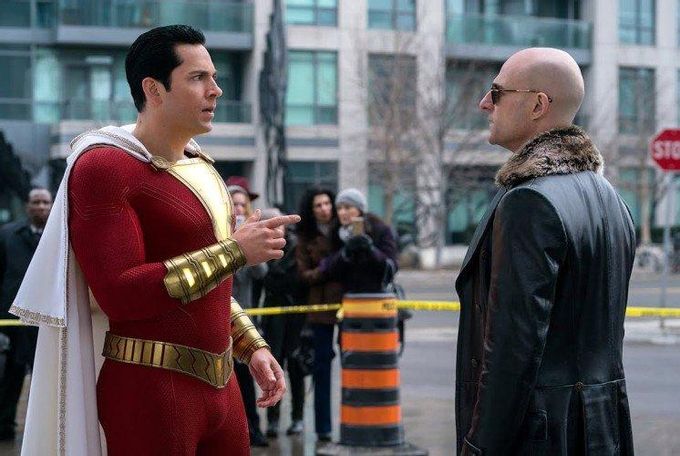 17. Only girls in jazz (1959)
Returning to the classics, it would be unfair to ignore the lavish musical comedy with Marilyn Monroe. She is not only funny, but also became a real breakthrough, radically changing the order of Hollywood.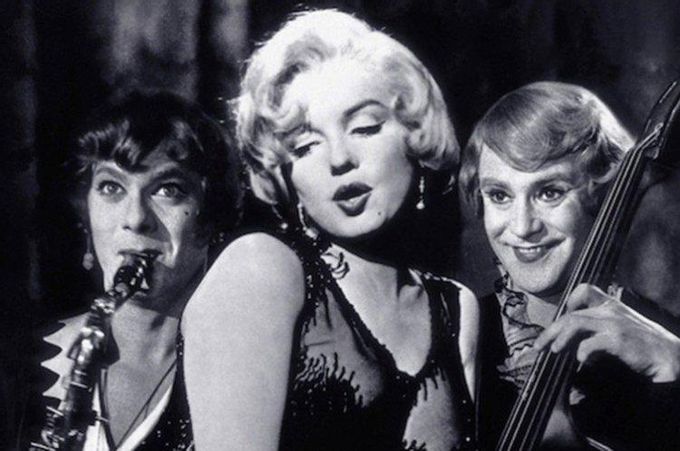 18. Tootsie (1982)
After his girlfriend Sandy (Teri Garr) is turned down, Michael Dorsey (Dustin Hoffman) takes the courageous step of landing the role of Ms. Kimbrely on the popular soap opera on his own. And now he is forced to hide on the set so that they do not recognize him as a man, and from Sandy, so that she does not understand who was taken instead of her.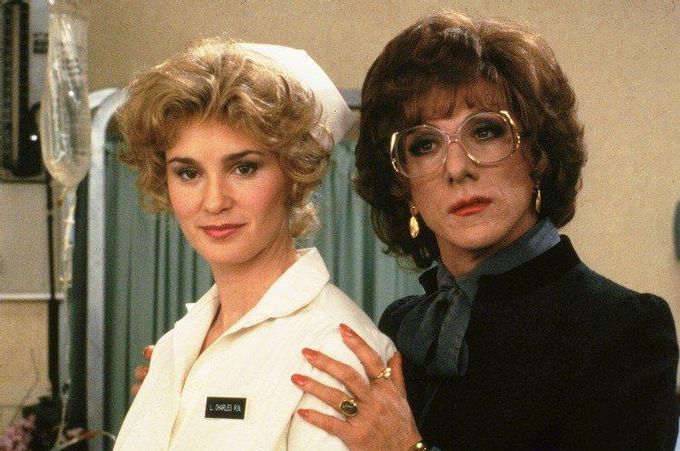 19. Mamma Mia! (2008)
The comedy film adaptation of the musical of the same name is completely based on the songs of the ABBA group. The film stars Meryl Streep, Pierce Brosnan, Colin Firth, Stellan Skarsgård and Amanda Seyfried.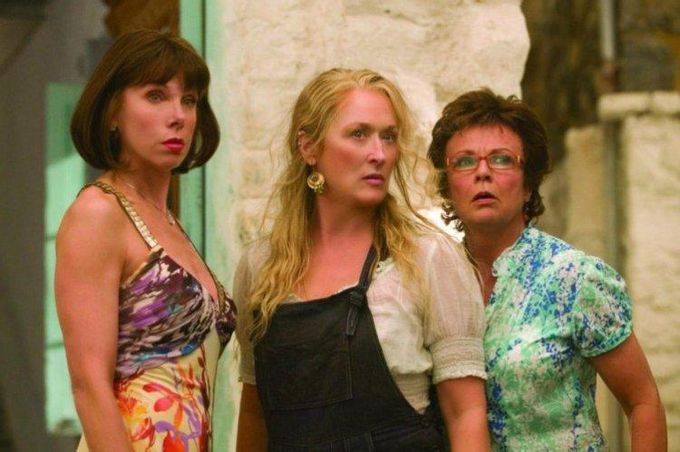 20. Mrs. Doubtfire (1993)
Daniel Hillard (Robin Williams) is doing his best to see his kids more after his divorce from his wife. In particular, he dresses up as Mrs. Doubtfire and is hired by the family as a housekeeper. This is one of the best comedies directed by Chris Columbus!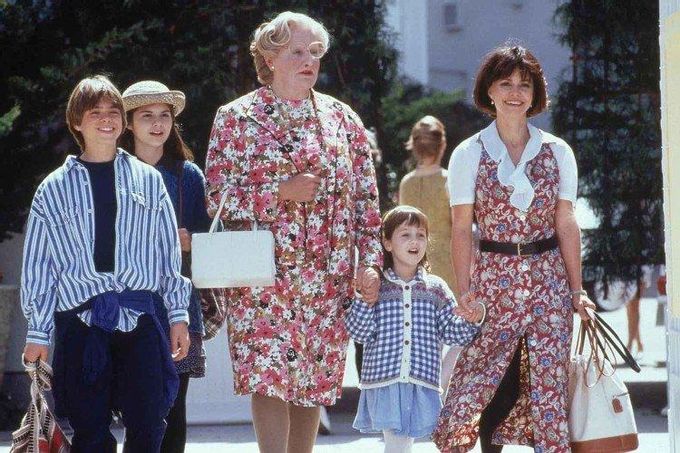 Things to know (Q&A)
What is the top 20 comedy movies?
Top 20 Comedy movies
Scrooged (1988) PG-13 | 101 min | Comedy, Drama, Fantasy. ...
Groundhog Day (1993) PG | 101 min | Comedy, Drama, Fantasy. ...
Friday (1995) R | 91 min | Comedy, Drama. ...
Ted (2012) R | 106 min | Comedy. ...
Zombieland (2009) ...
The Nutty Professor (1996) ...
The Truman Show (1998) ...
Fear and Loathing in Las Vegas (1998)
What are some movies that will make you laugh?
Here are the most frequently mentioned movies so you can bookmark this for when you need a good laugh.
White Chicks (2004) ...
Daddy Day Care (2003) ...
Step Brothers (2008) ...
Monty Python and the Holy Grail (1975) ...
Anchorman: The Legend of Ron Burgundy (2004) ...
Grandma's Boy (2006) ...
Girls Trip (2017) ...
Hot Rod (2007)
What can I watch that will make me laugh?
21 Movies To Watch When You Just Need A Laugh
Wet Hot American Summer.
Best In Show.
Mean Girls.
Romy and Michele's High School Reunion.
The Room.
Legally Blonde.
21 Jump Street.
Pitch Perfect.
•
What's the funniest movie you've ever seen?
The 50 Funniest Movies We've Ever Seen
Monty Python's Life of Brian. ...
Being John Malkovich. ...
The Gods Must Be Crazy. ...
Zombieland. ...
Hot Fuzz. ...
Dumb and Dumber. ...
Dazed and Confused. ...
M*A*S*H. If your main exposure to M*A*S*H is its sitcom, it might take you a few minutes to adjust to the tonal shift of the movie.
What are the top 10 comedy movies in 2020?
The Best Comedies of 2020, Ranked by Tomatometer
#8. Bad Education. 93% #8. ...
#7. Palm Springs. 95% #7. ...
#6. S...house. 94% #6. ...
#5. Why Don't You Just Die! ( Papa, sdokhni) 97% ...
#4. The Half of It. 97% #4. ...
#3. Spontaneous. 97% #3. ...
#2. The Forty-Year-Old Version. 98% #2. ...
#1. Saint Frances. 99% #1.
What is the No 1 comedy movie?
All Time Worldwide Box Office for Comedy Movies
| Rank | Released | Movie |
| --- | --- | --- |
| 1 | 2011 | The Hangover Part II |
| 2 | 2012 | Ted |
| 3 | 2004 | Meet the Fockers |
| 4 | 2012 | Les Intouchables |
What are the top 10 comedy movies of 2021?
10 Best Comedy Movies Of 2021, According To IMDb
1 Licorice Pizza (8.2)
2 The Worst Person In The World (8.1) ...
3 The Mitchells Vs The Machines (7.7) ...
4 Sing 2 (7.6) ...
5 Ghostbusters: Afterlife (7.6) ...
6 Luca (7.5) ...
7 The French Dispatch (7.4) ...
8 Cruella (7.4) ...