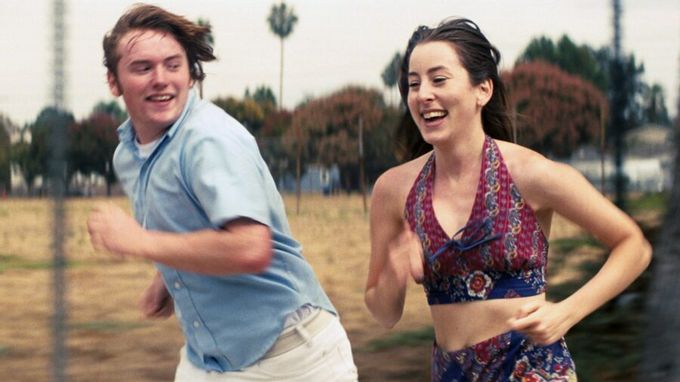 California, mid 1970s. 15-year-old aspiring actor Gary, suspiciously similar to the young Philip Seymour Hoffman and Makar from What Happened Next? The graduate immediately asks the girl on a date to his favorite local bar, and she unexpectedly agrees. He falls in love with her at first sight, she hesitates, but they soon become close friends. Gary, whose acting career is not quite going well, is looking for himself in a small business and opens a small mattress store, in which, of course, not only his school friends help him, but also Alana.

Paul Thomas Anderson, the great modern American director, is making a romantic film for the second time in his life (after the film "Love Knocks Down"), and for the second time in his life he does not get a sugary or predictable love story, like everyone else, but confused, a strange tangle of events in which relationships develop as if without a pre-written script. And that means just like in real life.

But if "Love Knocking Down" was viscous, somewhat intrusive, like salty licorice, a love story about a classic meeting of two loneliness, which was so suitable for a quote from Bunin: "Everything and everyone we love is our flour." Then Licorice Pizza, ironically, is an airy windy tape about youth and love as growing up. And a quote from, excuse me, Begbeder suits her: "It is impossible to restrain a man in love: do not try to get in his way."

In the title itself, Anderson sets the tone for the entire film. "Licorice Pizza" (or Licorice Pizza) was the name of an ancient chain of music stores that operated in California when the director was a teenager. For Anderson, apparently, she is one of the artifacts of a bygone era, one of the most important key details, thanks to which he can be transported again and again into the past, recalling adolescence and youth. And it is in this vein that Licorice Pizza is shot - this is a very nostalgic, warm picture that Anderson seems to be collecting bits and pieces of his memories.

And Anderson remembers a lot of funny and interesting things. For example, the same water mattresses, gaining popularity in the 1970s in the United States, which briefly become the main business of Gary and Alana. Or the oil crisis of the era, which led to a total shortage of gasoline throughout America. Of course, Paul Thomas Anderson does not pass by Hollywood and California in general, as a celebrity state. The eccentric, nervous, and wacky stars in Licorice Pizza are portrayed by guest stars like Tom Waits, Sean Penn, but Bradley Cooper's most trump appearance in the film, of course. The latter plays the notorious producer Jon Peters, who called himself the Donald Trump of Hollywood. Here he swears funny, teaches the main character to pronounce the name of Barbra Streisand (Peters' girlfriend at the time) correctly and fights with ordinary drivers at a gas station for gasoline.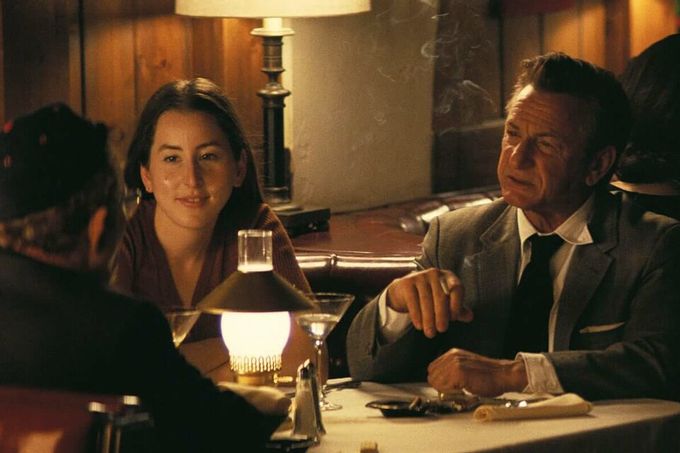 But against the background of eminent artists, the two main ones, unfamiliar to the general public, look not only excellent, they shine here. Gary is played by Cooper Hoffman, son of Philip Seymour. He plays naturally and a little unnaturally, but it suits him - this is how all boys behave at the age of 15. But the main star of Licorice Pizza is Alana Haim, one of the members of the pop-rock band Haim. It is here natural and beautiful, like nature. In addition, Paul Thomas Anderson seems to direct a little more rays of directorial love and sympathy on her than on everyone else. And this is also correct: in the male team of the film, she is essentially the only girl here. In addition, a completely unenviable fate: the cynical 1970s are in the yard, and even the current gender state in America of those years is very far away. And how difficult it was for women then, Paul Thomas Anderson indicates literally in the first scene with one slap on the ass. That is why the main the heroine, squeezed in the vice of men, needs additional directorial attention. And Anderson just dips her into care and spotlights.

Anderson very carefully mixes people and events into a cocktail of chances and probabilities. His "Licorice Pizza" is not just a blast from the past, it's a twisted story of first love, not falling in love. And the 10-year age difference between the main characters is like another quest that the main characters will have to overcome during the film, and not just a screenplay quirk. And such trials and adventures will fall on the head of Gary and Alana a lot.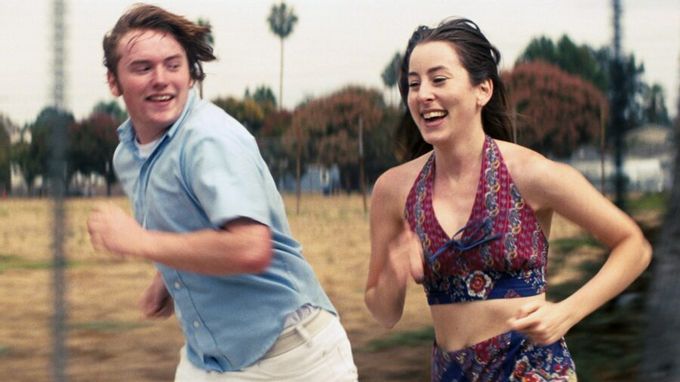 But in this seemingly ragged or too confusing for a screen love story, and not just in a nostalgic backdrop, there is the main high of Licorice Pizza. I think that almost all of us have fallen into complex and ambiguous relationships, when there is only one step to their resolution, but none of the couple can take this step for a long time. Licorice Pizza is just about that. This is a story of light insults and light suffering, teenage copper pipes that both must go through in order to fall in love. But Anderson loves his characters so much, and also his childhood, bathed in the California sun, stupid hairstyles and a young sense of freedom, that he does not even think of mocking them. That is why Licorice Pizza is the perfect cure for covid and winter blues.

Paul Thomas Anderson is easily scolded by some for Licorice Pizza being too light and therefore an optional picture. There really is no monumentality of "Oil" and "Master", but this is not perceived as a step back. "Licorice Pizza" is a film of such intoxicating warmth and airiness that it seems that Paul Thomas Anderson has not written himself out, as evil tongues say, but has finally reached creative zen. And I want to wish him from the bottom of my heart never to lose him again.

Things to know (Q&A)
Is Licorice Pizza a good movie?
Licorice Pizza is very much like Magnolia in that it follows the characters' daily lives in the San Fernando Valley. Though this new film is more realistic since there are no frogs falling out of the sky, Licorice Pizza is still an outrageous and enjoyable film that features Anderson at his finest. 3 days ago
Is Licorice Pizza a true story?
Set in the early 1970s, the Licorice Pizza true story elements are also based on the real Hollywood-set memories of director Paul Thomas Anderson and his friend Gary Goetzman. ... Known for forming the band HAIM with her sisters, Alana's entire family is in Licorice Pizza where they essentially play themselve
Is Licorice Pizza a comedy?
Licorice Pizza is a 2021 American coming-of-age comedy-drama film written and directed by Paul Thomas Anderson, who also serves as one of the film's producers and cinematographers. The film stars Alana Haim, Cooper Hoffman, Sean Penn, Tom Waits, Bradley Cooper, and Benny Safdie.
What year is Licorice Pizza set?
1973

Set in 1973 , the film captures a time of political turmoil, cultural change, and a gas crisis. So where did the film get its unique titl
What age rating is Licorice Pizza?
Licorice Pizza Age Rating is R for language, sexual material, and some drug us
Why is movie called Licorice Pizza?
As the film is set in California in the 1970s, the director eventually settled on a title that evoked that time period for him. He explained: " Growing up, there was a record-store chain in Southern California called Licorice Pizza . It seemed like a catch-all for the feeling of the fil
Was Licorice Pizza shot on film?
Licorice Pizza was shot on 35mm film , so this is known as a "blow-up" with the 35mm film being converted to 70mm to make use of the increased image quality of the larger film forma