Choosing the right movie will help you better know your partner
"Painted Veil"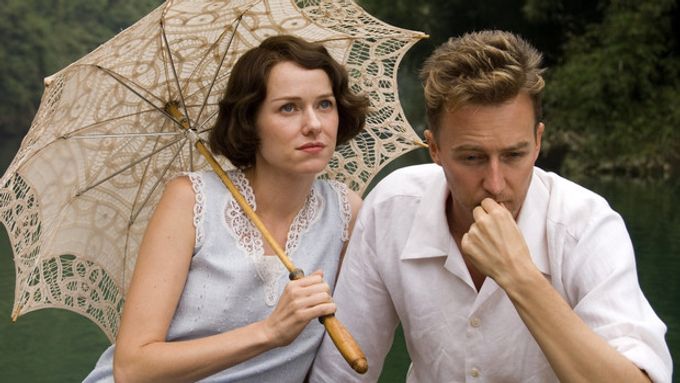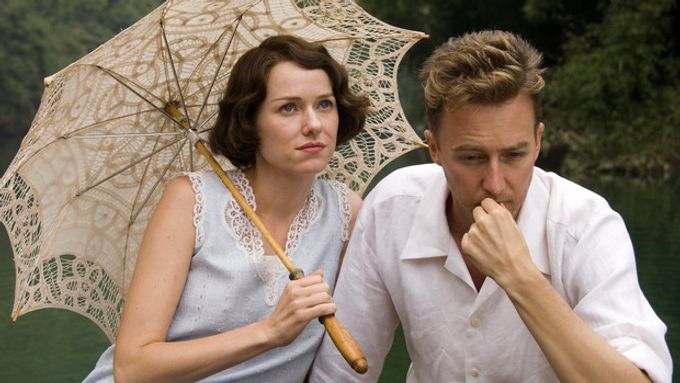 The action takes place in the 20s of the twentieth century in a Chinese village in the middle of the mountains during an outbreak of cholera. A young bacteriologist Walter (Edward Norton) comes from England to help local doctors suppress the epidemic. Together with him, Kitty's wife (Naomi Watts) moves to the village. The heroine did not marry for love, she despises her husband and cheats on him, and at the beginning of the film she seems capricious, arrogant and spoiled. But, despite all the shortcomings, the bore husband sincerely loves his wife and is ready to forgive her a lot. Kitty's betrayal becomes a catalyst, she begins to look at her husband and herself in a different way, baseless hatred is replaced by selfless love and sincere devotion. The movie is about how love is not always easy to recognize, and sometimes you should try to get to know the other person a little better before drawing a conclusion.
"When Harry Met Sally"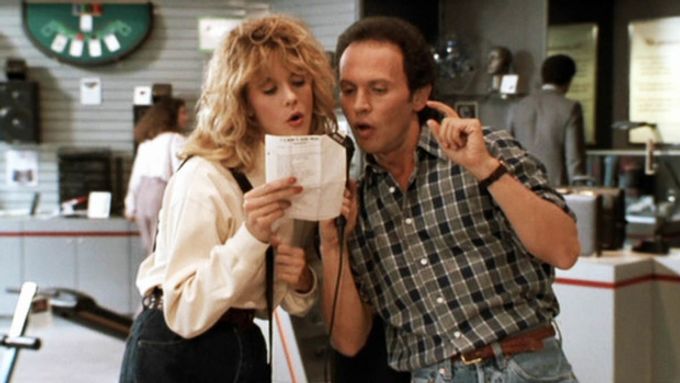 The main characters, Harry (Billy Crystal) and Sally (Meg Ryan), meet at a diner and discuss the relationship between men and women. For 30 years (the film was filmed in 1989), the problems of couples have not changed at all, and the topics discussed by the heroes are still relevant today. It will be useful for men when watching to learn a little more about women - and vice versa. Despite the fact that there is a lot of "theoretical part" in the movie, it looks easy, largely thanks to witty dialogues and charismatic characters.
"Before dawn"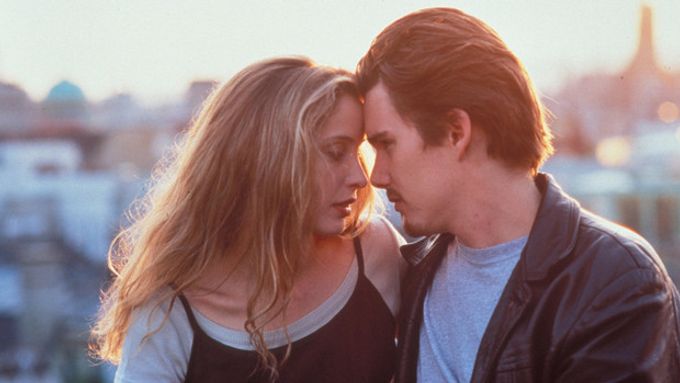 The first part of Richard Linklater's trilogy about the relationship between American Jesse (Ethan Hawke) and Frenchwoman Celine (Julie Delpy). Young people accidentally meet on the train, and the hero persuades the girl to get off with him in Vienna in order to spend evening and night together, since in the morning he must fly home to the States. A spontaneous adventure quickly develops into true love, the heroes enjoy every minute with each other, and the dawn is inexorably approaching. Awkward flirting, long conversations, a first kiss, endless walks around the city at night - a very familiar scenario for those who have been in love.
"Romeo + Juliet"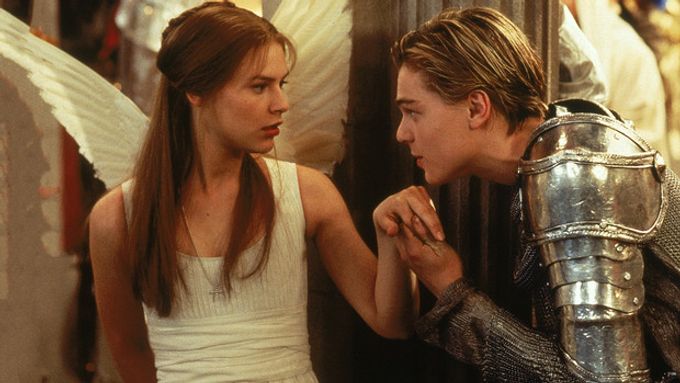 Baz Luhrmann's film turns 25 this year. A bold take on Shakespeare with handsome actors (Leonardo DiCaprio and Claire Danes) and perfect soundtracks (Radiohead, Garbage, The Cardgans). Youthful maximalism against the background of lush scenery, to which the director is not indifferent, presents the tragic story of two lovers in a new way. Melodramatic moments here are balanced by dynamic scenes, so it will be easier for men to watch this love story to the end. And young DiCaprio is so good that women cannot hold back their tears.
"Obsession"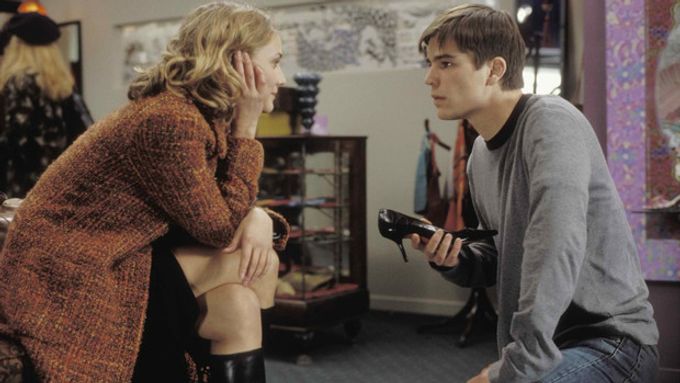 A drama with thriller elements about strong love on the verge of obsession. On the eve of a business trip, a young prosperous financier Matthew (Josh Hartnett) notices his ex-lover Lisa (Diane Kruger) in a restaurant, who mysteriously disappeared two years ago and whom he still loves madly. Forgetting about all the affairs (and about his current fiancée), Matthew tries to find his ex-girlfriend and becomes part of a confusing story. For two hours, the viewer worries about a young man with kind eyes. The writers postponed the denouement of the story until the last minutes. Curiously, the film is a remake of the 1996 French film Apartment, starring Vincent Cassel and Monica Bellucci. Both films have completely different endings and deserve attention.
Ruby Sparks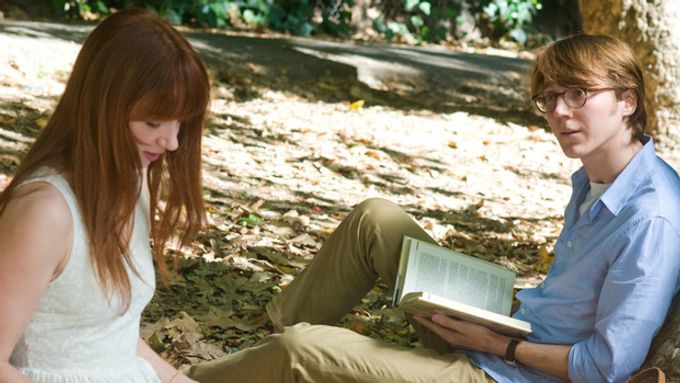 The young but already successful writer Calvin (Paul Dano) is going through a difficult period: a new novel is not being written, and the hero himself suffers from loneliness. He comes up with an ideal girl named Ruby Sparks and describes her in the book, and a week later he discovers his creation on the couch in the living room. Calvin corrects Ruby's behavior and habits with a typewriter and constantly strives to improve the girl. But in pursuit of perfection, he forgets about the meaning of love. Hyperbolic fantasy on the theme of an unattainable ideal and an instructive movie for those who are trying to change their half.
"Love lives three years"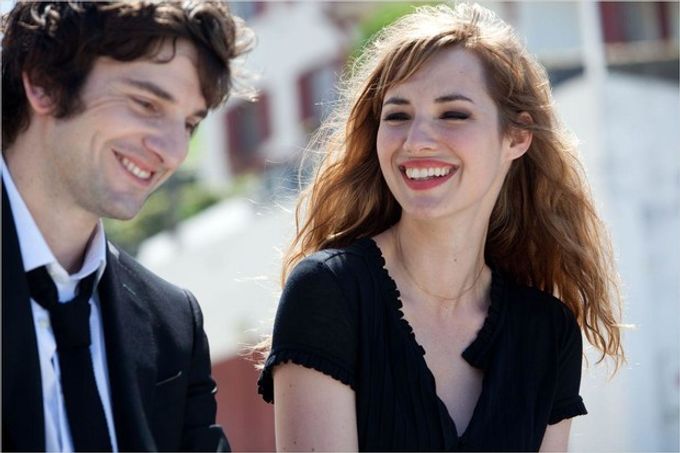 French drama by Frederic Beigbeder, based on his own novel. The main character is 30-year-old journalist Marc Marronier, a cynic and womanizer, who is sure that love lives for three years: first, people passionately love each other, then tenderly and in a friendly way, and then they die of boredom and part. The story of a pessimist and a loser is shown with a French flavor, subtle humor and spiced with witty monologues of the protagonist. Well, without love here, of course, will not do.
Things to know (Q&A)
What movie should I watch with my boyfriend?
Romantic Movies To Watch With Your Boyfriend
Pretty Woman. Released In: 1990, IMDb Rating: 7/10. ...
Monte Carlo. Released Year: 2011, IMDb Rating: 5.8/10. ...
Eat, Pray, Love . Released In: 2010, IMDb Rating: 5.8/10. ...
Titanic. ...
The Notebook. ...
Eternal Sunshine Of The Spotless Mind. ...
Me Before You. ...
Call Me By Your Name.
What romantic movies should I watch?
The Most Romantic Movies of All Time
of 79. The Notebook (2004) ...
of 79. Love Jones (1997) ...
of 79. Casablanca (1942) ...
of 79. Pride & Prejudice (2005) ...
of 79. In the Mood for Love (2000) ...
of 79. When Harry Met Sally (1989) ...
of 79. Titanic (1997) ...
of 79. The Best Man (1999)
What movie should I watch with my girlfriend?
The Vow (2012) PG-13 | 104 min | Drama, Romance. ...
Titanic (1997) PG-13 | 194 min | Drama, Romance. ...
Rust and Bone (2012) R | 120 min | Drama, Romance. ...
The Notebook ( 2004 ) PG-13 | 123 min | Drama, Romance. ...
It Happened One Night (1934) ...
Passengers (I) (2016) ...
Oz the Great and Powerful (2013) ...
Frankie and Johnny (1991)
What is the number one romantic movie?
| Rank | Tomatometer | Title |
| --- | --- | --- |
| 1. | 99% | It Happened One Night (1934 ) |
| 2. | 99% | Casablanca (1942) |
| 3. | 97% | A Night at the Opera (1935) |
| 4. | 92% | The Shape of Water (2017) |
What couples should watch on Netflix?
Cut to 45 minutes later when you and your partner are feeling indecisive as hell and halfheartedly still scrolling, unable to commit to something.
...
Netflix
Great British Baking Show. This content is imported from YouTube. ...
The Staircase. ...
Dead to Me. ...
The Sinner. ...
The Stranger. ...
The Good Place. ...
The Trials of Gabriel Fernandez.
Is a movie a good date?
"A movie is definitely not good for a date at the beginning of a relationship," he says. "First, you can't really get to know each other, and no matter how well you both may enjoy the performance, you're not learning whether or not you'll enjoy each other. ... ' Lovely movie , wistful, romantic.
What is the greatest love story ever written?
The 10 greatest love stories of all time
The Great Gatsby, by F Scott Fitzgerald. ...
Under the Udala Trees, by Chinelo Okparanta. ...
Middle England, by Jonathan Coe. ...
A Single Man, by Christopher Isherwood. ...
Jane Eyre, by Charlotte Bronte . ...
The Fault in Our Stars , by John Green. ...
Pride and Prejudice, by

What is the best love story of all time?

So, without further ado, sit back and enjoy our guide to the best love stories ever told.

Romeo and Juliet , William Shakespeare. Okay, so it's a bit over-done nowadays. ...
Anna Karenina , Leo Tolstoy. ...
Wuthering Heights , Emily Bronte. ...
Pride and Prejudice ,

What is the #1 movie of all time?

| Rank | Year | Movie |
| --- | --- | --- |
| 1 | 2009 | Avatar |
| 2 | 2019 | Avengers : Endgame |
| 3 | 1997 | Titanic |
| 4 | 2015 | Star Wars Ep. VII: The Force Awakens |

What are the top 10 romantic movies of all time?

The 25 Best Romantic Comedies of All Time

When Harry Met Sally (1989) It launched the rom-com career of the singular Nora Ephron.
You've Got Mail (1998) ...
Clueless (1995) ...
Bridget Jones's Diary (2001) ...
10 Things I Hate About You (1999) ...
Groundhog Day (1993) ...
Notting Hill (1999) ...
It Happened One Night (1934) ...