The "green" concept Futuro-e (2020) heralded not an electric car, but another hybrid, which Suzuki has been doing since 2015. For the title of EV-firstborn, according to Indian media, the key car Wagon R claims.
President Toshihiro Suzuki at the premiere of the S-Cross SUV confirmed that the first purely electric Suzuki model will only enter the market in 2025. Obviously, the brand relies on Toyota's support, but it is hardly worth waiting for another clone of the bZ4X SUV, which has become the Subaru Solterra. Earlier, the Japanese media reported: the electric car will debut in India, as it is being developed by the company Maruti Suzuki. Allegedly, engineers are designing a compact, which after subsidies will cost about 1.5 million yen (985 thousand rubles).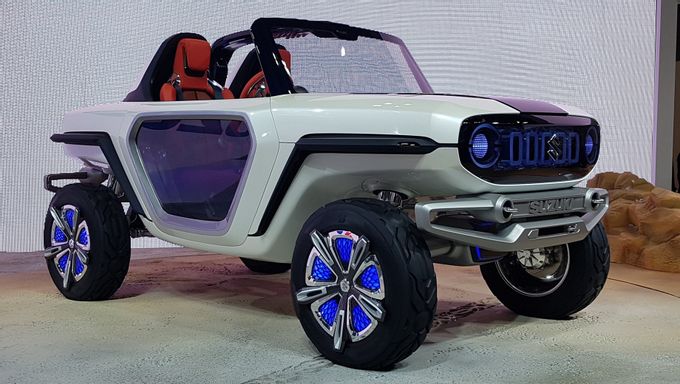 e-Survivor (2017) raised hopes that Suzuki's electric vehicle will leverage the brand's expertise in developing SUVs like the Jimny. Now this logical step seems unlikely.
The main obstacle for the brand is the lack of infrastructure for electric cars in India, which, incidentally, does not prevent other Indian firms Tata Motors and Mahindra, which promise the launch of 6-10 EV models in five years. The upcoming electric car Suzuki is aimed at the markets of Japan and even Europe, where from 2025 the most severe Euro-7 economic norms should earn. The brand found itself at the very tail of electrification, but it can easily learn from other people's mistakes.