The monocab promotes the Secondary First strategy, so its design is based on recycled aluminum and steel. The authors ditched paint, leather and chrome in favor of "bio-based raw materials." The number of parts is kept to a minimum.
The BMW Group hopes to achieve climate neutrality in order to become the most sustainable (environmentally responsible) automaker in the world. The key to success for the Bavarians is a circular economy, which means the transition to renewable resources and energy sources. Now the share of recycled and reused materials in BMW is about 30%, and it needs to be increased to at least 50%. The BMW i Vision Circular concept raises the bar up to 100%.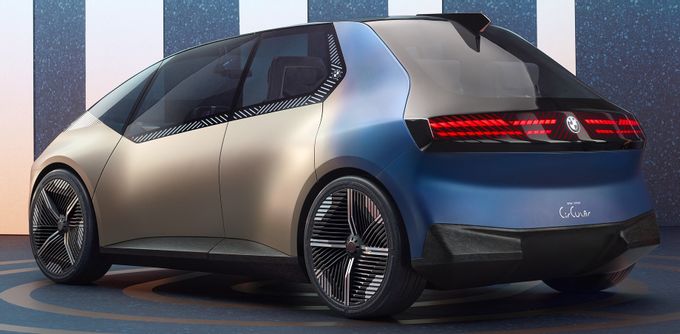 Boss Oliver Tsipze said the show car "exemplifies a comprehensive and meticulous approach to sustainable mobility", "symbolizes the desire to be an innovative force in the development of a circular economy." The concept is about 4000 mm long and should be turned into a production compact "by 2040". In the meantime, BMW will promote a "circular design" that is based on four principles - Re: think (rethinking mobility), Re: duce (reducing emissions), Re: use (reusing), Re: cycle (recycling). Until September 12, the prototype is on display at the IAA Mobility in Munich.